Where travel agents earn, learn and save!
Love fine cuisine? Take your culinary experience in San Francisco to the next level by taking one of these cooking classes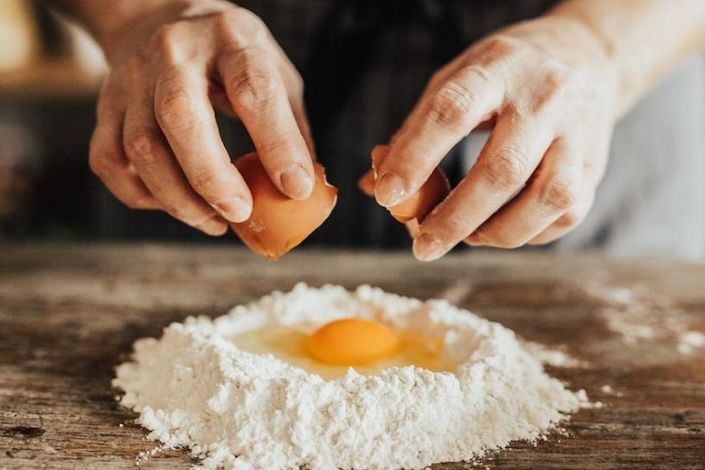 Photo: Anchiy/Getty Images
San Francisco is a culinary wonderland—home to cozy ramen houses, sophisticated tasting-menu destinations, and everything in between. And yet, dining out isn't the only way to experience the city's world-class culinary scene. For decades, top San Francisco chefs and instructors have invited foodies to join them in the kitchen for hands-on cooking classes that allow participants to take home a taste of the city.
Offering everything from pasta-making workshops to dumpling parties, these gastronomic activities are a great addition to your California culinary adventure, whether you're stopping in San Francisco during an epic Golden State road trip or planning an extended stay in the City by the Bay. Read on for the 10 best cooking classes in San Francisco.
Photo: Courtesy Cozymeal
Best Cooking Class in San Francisco For: Sushi Fans
In this sushi-making class, pick up insider tips for assembling nigiri and rolls while learning about the culture behind this Japanese delicacy. Using the freshest fish and vegetables, Chef Mike guides participants in crafting nigiri, spicy salmon rolls, and inside-out veggie rolls before turning the class loose to come up with their own sushi roll creations. This is a great way to learn the basics from a knowledgeable and engaging instructor.
Best Cooking Class in San Francisco For: Couples
Making pie crust can be intimidating, which is why instructor Marie Brennan loves introducing students to galettes. These rustic tarts pack all the flavor and buttery goodness of pies but they are much more forgiving for new bakers. Pair up with your sweetie to learn timeless galette-making tips and recipes inspired by seasonal fruits. Looking for something more savory? BiteUnite offers many other classes, from rooftop Thai cooking to soup dumpling workshops.
Best Cooking Class in San Francisco For: Pasta Making
Making stuffed pastas like cappelletti or tortelloni may seem out of reach to some cooks, yet with patient, step-by-step guidance from Chef Daniel Morduchowicz, they soon find the confidence to tackle it like a pro. After the rolling and stuffing, the class finishes with a hearty meal of pasta, along with an Italian appetizer, seasonal salad, and dessert. Chef Daniel also teaches classes focusing on vegan Italian fare, New York pizza, and Spanish paella.
Best Cooking Class in San Francisco For: Big Groups
Group cooking classes can be great fun for families or friends traveling together. In this hands-on experience, funny and engaging Chef Dirk—a native of Germany—taps into his experiences living in more than 20 countries to take students on a culinary journey through Asia and Europe. The class menu includes steamed dumplings, Philippine chicken adobo, caramelized fruits, and a seasonal option such as fresh garlic noodles with vegetables.
Photo: Courtesy Sour Flour
Best Cooking Class in San Francisco For: Bakers
This hands-on workshop at Sour Flour, founded in 2009 as a community bakery, shows participants everything they need to know about feeding and maintaining a naturally fermented sourdough starter. Artisan bakers then teach participants to prepare the starter for a starring role in traditional rustic sourdough loaves and pizza, and guide students in making their own sourdough flatbread. Each student goes home with a starter for making bread at home.
Best Cooking Class in San Francisco For: Chinese Food
Dumplings are a San Francisco staple, and in this class Chef Eddie shares his techniques for making them at home—from wrappers to fillings to folding. The fun begins with a blind tasting of soy sauces to get a better understanding of umami, then moves on to a braised pork belly demonstration and a hands-on dumpling-making session. Class concludes with a group dinner party consisting of dumplings, pork belly, and a red bean dessert.
Best Cooking Class in San Francisco For: Indian Cuisine
Meghna Agarwal teaches Indian cooking classes in her home, customized for both novice and experienced cooks. With a warm and interactive vibe, her class provides a primer on regional Indian cuisines and spices, showing participants how to create classic dishes like shahi korma, gobi fry, cucumber raita, and pulao. At the end of class, cooks enjoy the fruits of their labors paired with naan and a traditional Indian dessert.
Best Cooking Class in San Francisco For: Pizza Lovers
Everyone loves bubbly-crust Neapolitan pizza, and this hands-on pizza making class in Chef James' well-equipped home kitchen provides the intel for making it yourself. Aspiring pizzaiolos learn the techniques for crafting homemade pizza dough, then stretch and shape premade dough into rounds. (Neapolitan dough takes time to proof, so making it for same-day consumption in a class setting isn't always practical.) Each student tops their own pizza to devour at the end of class with chef-prepared sides and dessert.
Best Cooking Class in San Francisco For: California Cuisine
Join upbeat instructor Emily Dellas to prepare a seasonal California-centric menu featuring dishes like arugula salad with figs, summer tomato galette, and whole grilled fish with fennel and citrus. Along the way, students learn about kitchen science, proper culinary techniques, and how to use the principles of flavor composition to cook delicious dishes without a recipe.
Courtesy Civic Kitchen
Best Cooking Class in San Francisco For: Sharpening Your Knife Skills
Knowing how to properly use a knife to slice, dice, chop, and mince is often half the battle when it comes to cooking. Learn to sharpen your knife skills with help from Civic Kitchen founder Jen Nurse, who formerly led cooking classes at the city's acclaimed Tante Marie's Cooking School (now closed). At the end of the workshop, students share a hearty vegetarian main-course salad made with the produce prepared in class—paired with a glass of wine, beer, or a nonalcoholic drink.
Class themes sometimes change with the seasons and instructors are continually adding new offerings, so it's wise to check websites before your travels for the latest menus and workshops.
Additional cooking classes in San Francisco are searchable via Cozymeal and BiteUnite.
Latest Travel & Selling Tips