Where travel agents earn, learn and save!
Travel & Selling Tips /

10 California cookbooks that will feed your travel passion
10 California cookbooks that will feed your travel passion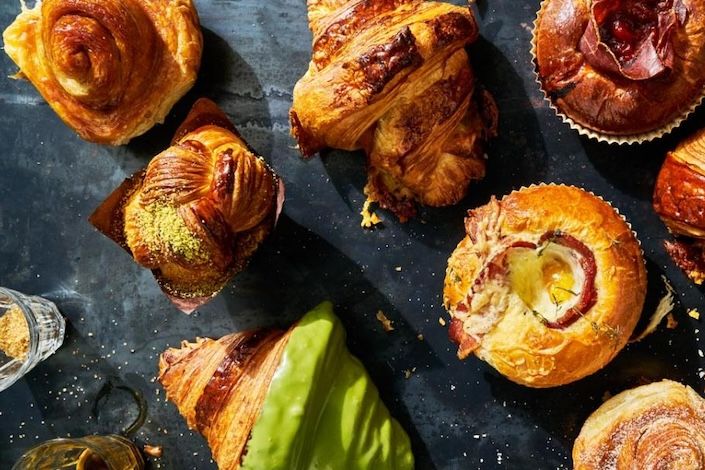 Photo: Gentyl & Hyers/Chronicle Books
A great cookbook does more than share a recipe—it tells the story of a time and place, packaging those memories so that you can travel to a destination again and again from the comfort of your kitchen.
With cookbooks that take you on a tasting tour of the Golden State, you can be transported to the 1970s for the birth of California cuisine, a groundbreaking shift toward sustainable sourcing and chef-driven concepts. You can experience restaurants like Gjelina, the Venice hot spot known for locally harvested, produce-forward recipes that change with the seasons. You can even visit a theme park with books like the recently released Unofficial Universal Theme Parks Cookbook, which brings dishes inspired by big-screen favorites like the Minions and Jurassic Park into your kitchen.
Combining vivid imagery, storytelling, and in-depth recipes, here are 10 essential tomes that celebrate the creativity, diversity, and rich agricultural bounty that have shaped the Golden State's culinary landscape.
The French Laundry Cookbook
With three Michelin stars, The French Laundry in Napa Valley's Yountville has set the bar for fine dining. But with reservations booked two months in advance, the closest many gourmands may get to tasting a dish from the Thomas Keller–helmed restaurant is with the eponymous cookbook. It not only provides 150 recipes straight from the legendary kitchen, but is also peppered with personal vignettes that offer a glimpse into Keller's cooking philosophy and how some iconic dishes, like the signature salmon cornets, were born.
Six California Kitchens
Before Keller came Sally Schmitt, the chef who created and ran The French Kitchen from 1978 to 1994. She died just two weeks before her memoir/cookbook was published in April 2022. Its 115 recipes are as detailed and delicious as the farm-to-table California cuisine movement she helped champion in her heyday. Accompanying ingredient-driven recipes like apple cranberry kuchen are photos and memorabilia that paint a picture of Schmitt's personal journey through six kitchens, starting at her childhood home in Northern California where she was surrounded by food grown right in the family garden.
Wine Country Table
As America's top wine producer, there are more than 4,000 wineries spread across the Golden State. The California Wine Institute profiles 23 of them in its cookbook that showcases key wine regions and the growers' commitment to responsible farming. Each of the 50 recipes includes wine pairing notes and features the local harvest, from Gilroy garlic potato soup to Meyer lemon roast chicken inspired by the Southern California citrus bounty.
Grand Central Market Cookbook: Cuisine and Culture From Downtown Los Angeles
At Los Angeles' largest and oldest public food market, pupusas and chop suey are served alongside vegan ramen and egg sandwiches—a reflection of the diverse communities (and their cuisines) that comprise the downtown area. Grand Central Market's electric energy and international influences are captured in the pages of a colorful cookbook featuring 85 recipes from popular vendors that helped revitalize the aging landmark, including Eggslut, Sticky Rice, G&B Coffee, and Wexler's Deli.
Tartine: A Classic Revisited
A corner shop in San Francisco's Mission District usually has lines out the door, with patrons lining up for seasonal pastries and crusty loaves of country bread. To skip the line, visitors can get a taste of Tartine with its cookbook, which is filled with baked goods like buttermilk scones and bûche de Noël, a holiday treat you'll find only once a year in the shop. An update to the original 2006 release, this edition offers 68 new recipes, plus tried-and-true classics like the flaky morning bun.
The Gracias Madre Cookbook
At its SoCal locations in West Hollywood and Newport Beach, Gracias Madre marries two cooking styles deeply ingrained in California culture: plant-based and Mexican. In 2022, the brand debuted its own Mexi-Cali cookbook with 125 vegan recipes, including an array of nut-based cheeses and vegetable-forward taquitos, tacos, and tostadas.
L.A. Son
Considered a founder of the modern food-truck movement with his Kogi Korean barbecue tacos, Roy Choi took an unconventional path to success—from a near-death showdown in a Koreatown karaoke bar to an externship with Eric Ripert at Le Bernardin. Like his career, his cookbook doesn't conform to expectations. It's a riveting memoir that shares how Choi was shaped by the food and culture of Los Angeles, with 85 recipes for fare like kimchi and Korean fried chicken used to emphasize each chapter of his culinary journey.
Nathan Turner's I Love California: Live, Eat, and Entertain the West Coast Way
When you want to eat like a local and live like one, too, designer Nathan Turner's cookbook offers a guide to being the consummate California host. In addition to his family-style recipes for California comfort food—think: Malibu fish tacos and Mexican chocolate cake—the visual-heavy book offers regionally inspired tips for styling your table.
The Unofficial Disney Parks Cookbook
California breaks the mold of theme-park dining, and there's no star that shines brighter than Disneyland Resort. With more seasonal menu items than many restaurants, creative offerings range from iconic treats like Dole Whip to the Beauty and the Beast–inspired "grey stuff" gateau. In her bestselling guide to Disney dining, Anaheim-born Ashley Craft breaks down these fan favorites in easy-to-follow recipes that will keep you busy until The Official Disney Parks Cookbook is published in February 2023.
Chez Panisse Menu Cookbook
There's perhaps nowhere better to learn about California cuisine than from the restaurant where it all began. Alice Waters, the chef and owner of Chez Panisse in Berkeley, is widely acknowledged as the pioneer of locally sourced, farm-to-table cooking. In her classic cookbook, home chefs will find 120 of Waters' most memorable menus, with dishes for every course that heavily utilize California's abundant bounty—like the almond tart served on the restaurant's opening night in 1971.
Latest Travel & Selling Tips