Where travel agents earn, learn and save!
Travel & Selling Tips /

How to celebrate Kermes at Sandos Finisterra every week!
Have a fiesta at Sandos Finisterra!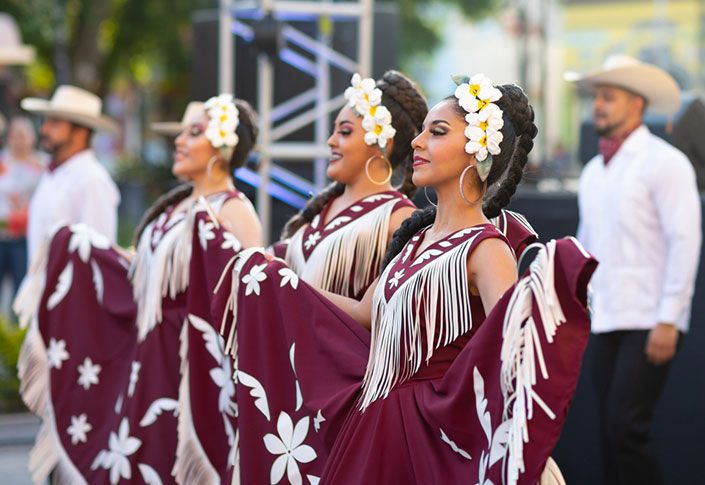 Now, you may have read the title and thought to yourself, what is a kermes? At Sandos Finisterra Los Cabos they make sure you know very well what an authentic and traditional Mexican Kermes is like.
It is unlike any Mexican Fiesta you have seen or heard about.
Kermes
Kermes is a form of celebration very similar to a carnival or festival, but with
a lot
of Mexican activities and games. This event is usually done outdoors, and it is common to run into several typical local foods, drinks, sweets, and Mexican snacks.
Mexican Games
Mexican games are so important that they are one of the things that make or break this fiesta. And well, if you come to Mexico, you will want to know their traditions and what better way than through games?
From marbles to mini horse races, you're going to become familiar with a lot of traditional Mexican games. If you get confused on how to play them all, the locals will show you the ropes!
We wouldn't suggest challenging them though, they have been playing these games since they were kids!
Traditional Food
There is absolutely no way you can go to a traditional Mexican Fiesta and not expect fantastic food, oh and also because, in Mexico, food is everything, of course!
Each week the menu may vary slightly, but it will always be tasty and traditional. You won't believe how diverse the food is and how real the expression "food brings everyone together" is in Mexico.
For example, from the Northeast of the country comes enchiladas, from the Yucatan Peninsula comes "cochinita pibil" (pork meat), and from Jalisco comes the "pozole" (a Mexican stew). One fun fact is that there are over 5000 styles of "tamales" in the whole country.
Now you may be thinking, what about the tacos? Well, at this point, if you're coming to Mexico, they already present themselves!
We suggest you stay hungry before coming to this fiesta because you're going to want to try all of the mouthwatering food!
Celebrating at Sandos Finisterra
Sandos Finisterra celebrates this Mexican fiesta every Tuesday at the Plaza Finisterra at 6 pm, make sure to check it out with all your family and friends and indulge in the vast selection of Mexican food and games as well as other surprises.
Do not forget to visit this traditional event on your next visit to Cabo San Lucas in Sandos Finisterra and see just exactly why Mexico is so great as it brings together games, food, music, and of course people through a fun and memorable coexistence.
To learn more about Sandos Hotels & Resorts, check out:
Sandos leads the green way with solar heaters in Mexico
Sandos Playacar opens new oceanfront snack bar
Learn about the Sandos Foundation
See which Sandos resort is ranked most ecologically friendly in the world
Latest Travel & Selling Tips