Where travel agents earn, learn and save!
Travel & Selling Tips /

Sandos Playacar: The best family hotel in the Riviera Maya
Here's what makes Sandos Playacar the perfect family hotel in the Riviera Maya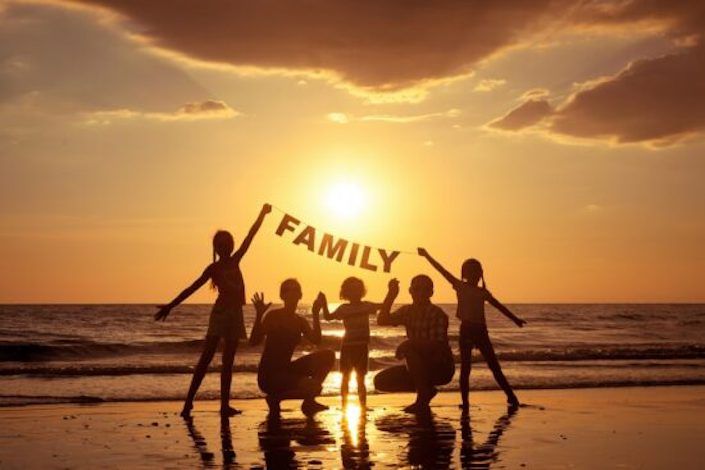 Are you planning a family vacation to the beautiful Riviera Maya and looking for an all-inclusive hotel that caters to adults and children? Look no further than Sandos Playacar! This hotel offers a variety of activities for both parents and kids to enjoy, as well as comfortable and spacious accommodations. From daily activities on a white sand beach and mini-golf to mini-aqua parks and special family amenities, there's something for everyone at Sandos Playacar. Keep reading to discover what makes Sandos Playacar the perfect family hotel in the Riviera Maya.
The Ideal Destination for an Unforgettable Family Beach Getaway
Sandos Playacar is located in the gated Playacar complex in Playa del Carmen, Mexico. It's situated on a beautiful white sand beach in front of the Caribbean Sea and is best known for its beautiful white sand beaches and crystal clear waters. The hotel is also conveniently located near many popular tourist destinations, such as the ancient Mayan ruins of Tulum, and adventure parks, such as XPLOR, XCARET, and XEL HA. Sandos Playacar is your ideal resort if you are searching for a safe and stunning destination just a short walk from the famous Playa del Carmen 5th Avenue.
Daily Activities for Guests of All Ages at Sandos Playacar
One of the best things about staying at Sandos Playacar is that there is something for everyone. Children, teens, and adults can all encounter endless fun and relaxation around every corner. Thanks to the All Playa Experience, a unique entertainment program designed by the hotel, fun is never lacking. Here are some of the guest's favorite activities available at the hotel:
Mini-Aqua Parks
Sandos Playacar has 2 mini-aqua parks for younger children to enjoy at the resort. One is located on the beachfront family pool area, and the other is in the center of the family accommodation area. So children can have hours of fun under the sun sliding away while the parents take a moment for themselves to relax by the pool.
Beach Games
Bring out your competitive side with the All Playa Experience's extensive program of beach games. Play and compete alongside other guests and the entertainment staff in a variety of daily activities. Each day there are new and exciting games to be a part of. They can include:
Beach volleyball
Zumba
Cooking and mocktail classes
Soccer
Races
Relays
And more
Make sure to download the Sandos Playacar Stay App to keep up to date with what activity is happening, when it is, and where it's located.
Mini-Golf Course
Don't miss out on your favorite game during your getaway, and enjoy playing on the hotel's 18-hole mini golf course. Enjoy various themed courses that are designed to be challenging but fun for players of all skill levels. This is one of the best activities to enjoy during your vacation with friends and family.
Enhanced Family Pool Area
One of the main goals of Sandos Playacar is to offer all guests the opportunity to have fun and relax, and the family pool area is a reflection of that. The area includes an infinity pool with a swim-up bar, an aqua park, and a snack bar; all just steps away from the beautiful white-sand beach. While the kids splash around in the aqua park, parents can enjoy their favorite cocktail and relax in one of the many loungers around the pool. Then, whenever you get hungry, grab a bite at the snack bar with various options guaranteed to satisfy your appetite.
International Food Options
Speaking of food, Sandos Playacar has plenty of options to choose from during your vacation. Á la carte restaurants located on the resort include:
IL PIEMONTE – Italian
GOURMEX – Mexican
EL GAUCHO – Steak House
FOGO DE JANEIRO – Brazilian
LE GOURMET – French
ASIANA – Asian
CHAYITA – Burrito Snack Bar
Cupcake Cafe – Sweets, Coffee, Smoothies, and More
Now, it's no secret that there may be a few picky eaters in your family, and that's no problem at Sandos Playacar. If you aren't feeling one of the Á la carte restaurants, you have the Festival Buffet available for breakfast, lunch, and dinner. It offers various delicious options from around the world, and Sandos is completely sure you will find something that you love.
LITE Teens Club and Kids Club
Want some alone time during your vacation to relax and enjoy the adult-focused activities Sandos Playacar offers? No problem. The hotel's Kids Club allows parents to drop off their kids with the hotel's staff, where they will have fun doing crafts, playing games and doing special activities, all while under the care and supervision of the Kids Club staff. It's available for kids ages 4 – 10 years old.
In addition to the Kids Club, there is also an option available for older kids. The LITE Teen Club is the ideal place for teens to relax, play games, and meet other guests their age, allowing them to find a travel friend to hang out with during the vacation. They can escape the sun for a bit and do different things like play video games, air hockey, dance, or simply relax.
Nightly Performances
After a day underneath the warm Caribbean sun and a delicious meal at one of the many restaurants available, it's time for a spectacular performance. Each night there is a different performance ranging from tributes to popular artists and circus shows to cultural performances and beach parties. The current nightly performances include:
Monday – Circus Elite
Tuesday – Shakira Tribute
Wednesday – Heart of Mexico
Thursday – Coco / Beauty and the Beast
Friday – 80's Show
Saturday – Michael Jackson Tribute
Sunday – Pirate Beach Party
It's important to note to check the current available nightly entertainment program before visiting as the new performances are being added to improve and enhance the guest's experience.
Family Accommodation Options at Sandos Playacar
One of the best options for guests staying at Sandos Playacar is to stay at the Riviera Family Section. There are various types of rooms available to accommodate all sizes of families visiting. Accommodation options available include:
RIVIERA FAMILY KING JUNIOR SUITE – The most popular option for families! The room fits 2 adults and 3 children with a comfortable king-size bed anywhere else and a bunk bed for the kids. You have a private balcony with views of the pool, manicured gardens, or lush green jungle.
RIVIERA FAMILY QUEEN JUNIOR SUITE – This suite sleeps two adults and three children and has 2 double beds and 1 sofa bed. These spacious suites are also great for families traveling to Sandos Playacar.
Visit the website to learn more about what each suite offers and pick out the one where you and your family want your home away from home to be. For example, the Riviera Family Section is located near a mini-aqua park, a grand pool with a swim-up bar, and right next to the lobby and various restaurants in the hotel. These comfortable suites are one of the reasons Sandos Playacar the best family hotel in the Riviera Maya.
Special Offers All Year Around
So, are you ready to start thinking about your next getaway to paradise? Well, there has never been a better time to book! Sandos Playacar offers unbeatable deals all year long, allowing you to save big on your next vacation. If you are looking for the ideal all-inclusive family hotel in the Riviera Maya, there is no better place than Sandos Playacar.
Book now, and you can indulge in everything that makes this hotel so special.
Latest Travel & Selling Tips