Where travel agents earn, learn and save!
Travel & Selling Tips /

7 reasons to visit The Fives Puerto Morelos Hotel
The Fives Oceanfront hotel, an idyllic place where you can enjoy all the comforts and live incredible experiences.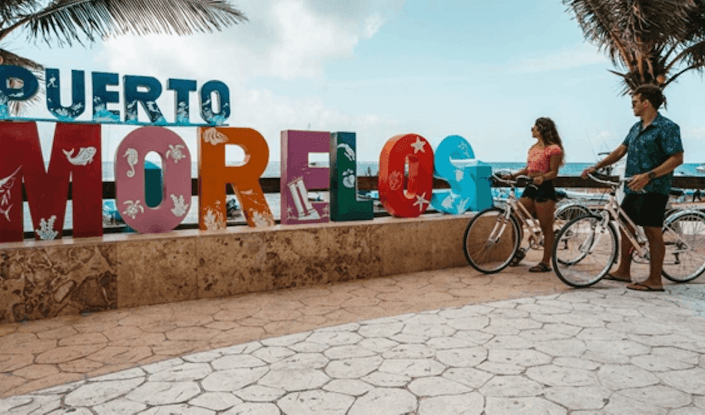 Thinking of visiting Mexico this vacation? Undoubtedly, one of the most paradisiacal destinations in this wonderful country is Puerto Morelos a highly attractive fishing enclave in which to spend a luxurious season. There you can stay at The Fives Oceanfront hotel, an idyllic place where you can enjoy all the comforts and live incredible experiences.
The Environment
Puerto Morelos is a fishing town in the state of Quintana Roo, located in the Yucatan Peninsula. Its coral reef is part of the second-largest barrier reef in the world, and this phenomenon makes the coast of Puerto Morelos an ideal place to practice diving and enjoy the unparalleled natural beauty.
Thirty kilometers to the north, you will find the capital of the state of Quintana Roo and the country's tourist reference, Cancun, which makes Puerto Morelos a geographically well-located enclave,
Luxury Vacation
The Fives Oceanfront is a luxury hotel and as such offers residential chic suites with typically Mexican decor. Crowned with exquisite service, the hotel offers a private beach to enjoy the fine sand and crystal clear waters of the Caribbean Sea from luxury cabins. You can also find a spa, fitness room, and an infinity pool offering an environment specially designed for relaxation.
Enjoying The Place
However, if your intention is to soak up the culture of the Yucatan, the surroundings of the hotel offer enough experiences to end your vacation having fully enjoyed the Riviera Maya. If you like shopping, you can visit the Plaza La Isla, one of the most complete and luxurious shopping complexes in Cancun. Nearby yuo can find the Plaza Kukulcán, another recommended shopping center in Cancun, where you will find everything we want.
Regarding the gastronomic proposal, added to what The Fives Oceanfront offers, in Plaza La Isla you can enjoy the Gourmet District of the Gastronomic Port, an environment in which you can taste exquisite dishes in a luxurious environment.
In short, Puerto Morelos offers the purest essence of the Yucatan Peninsula. By reserving a suite at The Fives Oceanfront, yo can enjoy an unforgettable vacation in one of the most paradisiacal places on the planet.
Latest Travel & Selling Tips