Where travel agents earn, learn and save!
Explore Riviera Maya with the special itinerary created by The Fives Hotels & Residences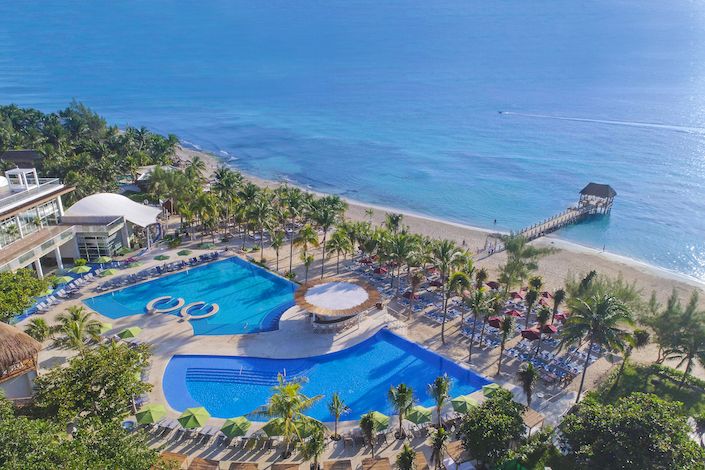 Riviera Maya is the tourist brand that defines one of the most beautiful portions of the Mexican Caribbean. It covers a distance that goes from Isla Blanca to Punta Allen. If you like the beach, you will enjoy the 140 kilometers that run through them, mangroves, cenotes, small bays, Mayan ruins, and good hotels.
If you are in Riviera Maya, there are places that you cannot miss for anything in the world, that is why the Fives wants to help you with this 5-day itinerary!
First day: Playa del Carmen 
It is the largest and busiest town in the Riviera Maya and where the majority of hotels (of all prices) and services are located. If you still don't have a hotel, one of the the most popular ones in the area is Hotel Residences at The Fives. If you are into nightlife, shopping, and the atmosphere, this is your place. It has a long and beautiful urban beach in addition to the pier from which the ferries to Cozumel leave. Don't forget about the Fifth Avenue, a street of shopping and restaurants.
Second day: Isla Cozumel
Cozumel is located right in front of Playa del Carmen. It is a large island that emerges within half an hour of sailing. It is a place that scuba fans love thanks to the Arrecifes de Cozumel National Park. Cozumel is also known as the cruise ship capital. But even if you are neither a diver nor a cruise passenger, the area is worth visiting.
There are three ferry companies that operate continuously from the port of Playa del Carmen.
Third day: Akumal bay
In the vicinity of Playa del Carmen, there is a small bay known as Akumal. Thousands of turtles flock to this site each year to spawn or grow, eating the grass that grows at the bottom of the bay. In high season you can find thousands of specimens. They can be seen diving with autonomous equipment or with a simple snorkel. If you are a nature lover, Akumal will not leave you indifferent.
Fourth day: Tulum
Tulum is the most famous archaeological center in the entire Riviera Maya. What attracts Tulum is its stunning coastal landscapes and beaches. Construction does not interfere with this paradise as it has been declared a natural park. The hotels are behind and if you don't have a hotel yet, try The Fives Hotels & Residences establishments in the Riviera Maya.
Fifth day: Xcaret
Xcaret is a theme park, one of the most complete that you will find: it offers various shows, recreations of Mayan games, snorkeling, tours of an underground river, butterfly farms, restaurants, night shows, performances of Mexican folklore, an aquarium, and crowded areas of life and nature.
Latest Travel & Selling Tips