Where travel agents earn, learn and save!
Agent Rates /

Meliá Hotels International Travel Agent Rates
Special discounts for Travel Agents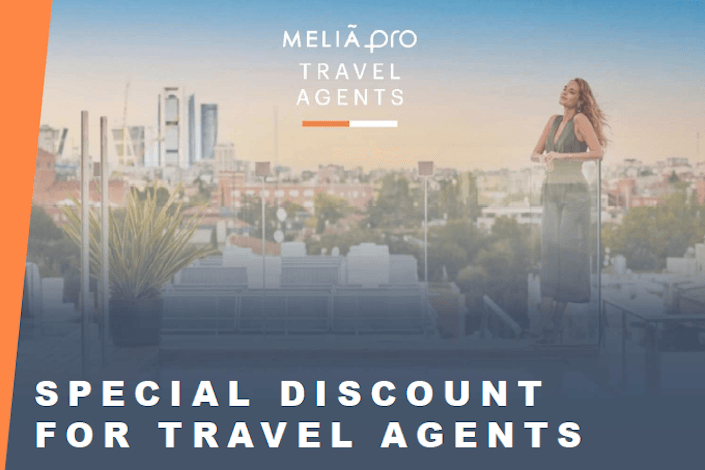 Because MeliáRewards allows you to earn points for both your personal activities and your work. Get up to 20% discount on MeliáRewards rates at more than 350 hotels worldwide.
How to book:
Visit www.meliapro.com
In the "My profile" area you can manage your own bookings and get access to special rates with travel agent discounts.
"My points" and "My benefits", check how many points you have and how you can use them.
If you need help, contact meliapro@melia.com.