Where travel agents earn, learn and save!
Travel & Selling Tips /

It's all-included at the Viva Resorts by Wyndham
24-hour drinks & snacks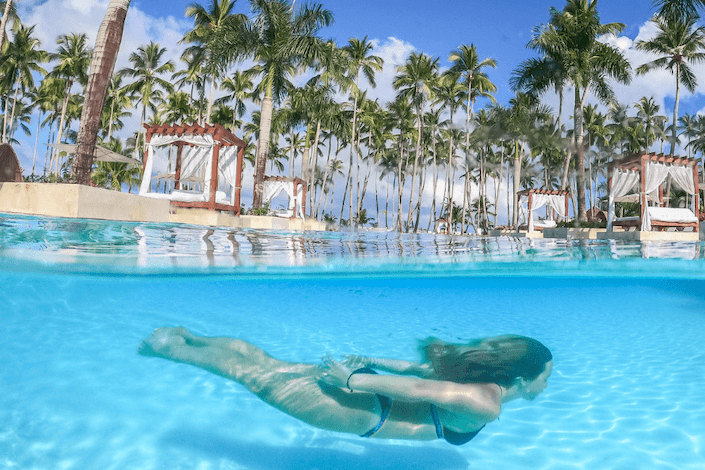 It is important to Viva Resorts by Wyndham to ensure you have a beautiful experience. Their resorts lie in idyllic locations where nature is not simply the setting but the protagonist. Viva Resorts by Wyndham tries to be as attractive as nature itself, so they are constantly thinking about what to do to satisfy all kinds of vacation-related desires.
Against the backdrop of paradise beaches, Viva carries out many sports and entertainment activities, a food & beverage formula to meet all tastes, dedicated spaces for children and solutions only for adults, hyperactive sports and relaxing pools.
In the past year many economies have seen prices rise; people, when deciding to indulge in a vacation, fear the incidence of extras on site. Choosing Viva Resorts will only welcome surprises. Fancy an aperitif or a digestif? An espresso or a cold beer? A sweet snack or a burger in the afternoon? A cappuccino with small pastries or a cocktail on the rocks? A midnight pizza or a candlelight dinner? It's all included!
A tennis, catamaran sailing, scuba diving, or kitesurfing lesson? A class on cocktail making or pottery painting? A canoe or paddle outing or an aqua aerobics session? Olympics at the kids club or a circus acrobatics show? It's all included!
Wi-fi line to talk to those who stayed home or post the best shots in real time? Iron to fix the dress for an important dinner? DJ set to rock out in the Placita? Chiringuito at beaches where you can sip smoothies while sitting on a swing? Latin dance class or sports bar with billiards? It's all included!
All of Viva Resorts by Wyndham properties in the Dominican Republic, Mexico, and the Bahamas allow you to enjoy 24 hours of dining & Open Bar, ensuring you have access to a wide range of drinks and snacks around the clock. From a refreshing beverage or a delicious bite, Viva is here to make your stay truly enjoyable, no matter the hour. Check them out.
Don't forget that a la carte dinners are also included in the all-inclusive formula. Viva has dozens of thematic restaurants (even for people with food intolerances): Viva will make you try Mexican and South American, Italian and Mayan, fusion and Dominican cuisine.
Restaurants within walking distance of the sea with gourmet food? Viva has them. One in a villa with a menu created by a famous chef or one on a patio? Viva has them. Elegant with air conditioning? Viva has them! You'll just have to book them and… enjoy your experience. Food is an important component of a vacation, and a nice ambiance makes all the difference; Viva offer buffets – with show cooking – at breakfast and lunch, and at dinner Viva Resorts by Wyndham are waiting for you with table service. And definitely don't forget to try Viva's pastry chefs' daily specials!
Discover all Viva Resorts by Wyndham.
Latest Travel & Selling Tips