Where travel agents earn, learn and save!
Promotions & Incentives /

Earn agent rewards with MeliáPRO, Meliá Hotels International portal for travel professional
Book amazing experiences for your clients and choose the payment method that best suits you with MeliáPRO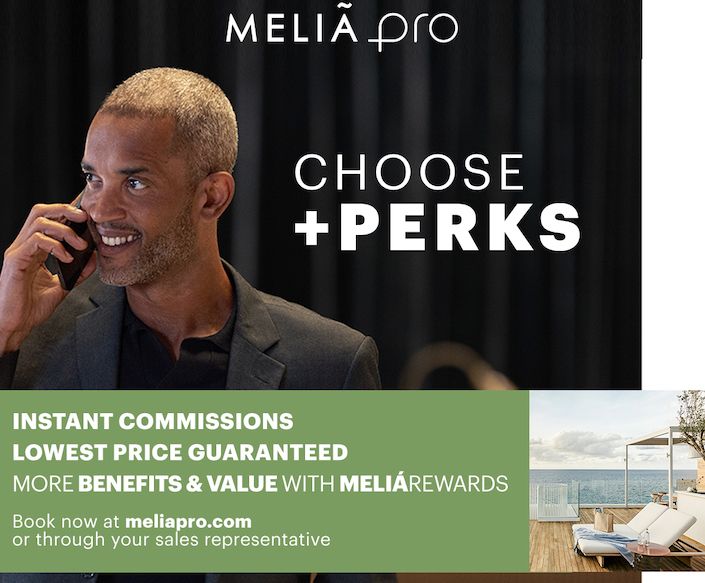 MeliáPRO is a Meliá Hotels International platform aimed at Travel Agents and designed to offer them the best advantages and exclusive benefits, as well as make their day-to-day easier, more comfortable and smarter!
MeliáPRO platform offers:
Instant Commission
Book all Meliá rates at the net price. Your commission has already been discounted, so when you charge your client it goes directly to you.
Lowest Price Guaranteed
Meliá guarantees the best prices for their hotels. Make bookings for your clients with the assurance of offering them the best possible price and getting the best benefit for you and your client.
Immediate Availability
Book online 24/7 with immediate confirmation. With MeliáPRO, you have real time availability.
Latest Promotions & Incentives