Where travel agents earn, learn and save!
Promotions & Incentives /

Become a Jamaica Travel Specialist to get exclusive booking rewards and VIP perks
Jamaica Travel Specialist program is a dedicated training platform designed to assist those who want to sell Jamaica with confidence and increase their destination bookings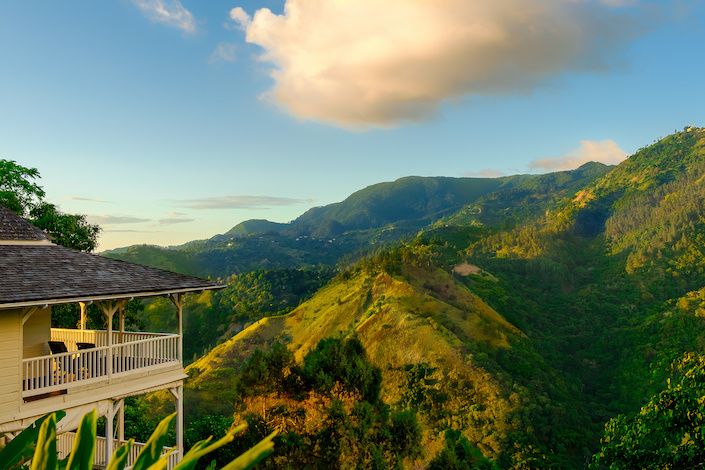 Whether travel agents are selling leisure packages, destination weddings, family getaways or special interest markets and tour groups, the Jamaica Travel Specialist (JTS) program is a dedicated training platform designed to assist those who want to sell Jamaica with confidence and increase their destination bookings. Designed exclusively for the retail community, the educational curriculum provides insider knowledge about the island's distinct resort areas, diverse accommodation options and unique selling points.
Available in both French and English, the JTS program features a series of informative training modules that showcase Jamaica's rich history, warm people, beautiful landscapes, delicious cuisine and unforgettable attractions. Participants will learn how to match their clients' special interests and travel styles with Jamaica's vibrant product offerings.
Plus, JTS graduates are also eligible for numerous booking rewards, VIP perks and exclusive offers.

Booking rewards and cash prizes
The more agents book, the more they earn with the JTS One Love Rewards program:
Travel agents earn points with each booking that can be redeemed for exclusive products and services at the One Love Rewards online store. Points are calculated based on the number of clients, length of stay and value of the package.
Cash rewards of $300, $200 and $100 are presented to the top three Canadian JTS travel agents with the most bookings each month.
One Love Affair
Each December, the top 50 booking agents from the JTS program are rewarded with an all-expense paid trip to Jamaica to attend the annual One Love Affair awards ceremony and celebration weekend.
VIP Airport Services
Eligible JTS agents arrive in style when visiting Jamaica with special Meet and Greet airport courtesies that allow them and a travel companion to breeze through immigration and customs on arrival at Montego Bay airport. Eligible JTS agents also receive a 50% discount for Club Mobay, which offers fast-track through security and access to the VIP airport departure lounge featuring complimentary WiFi, snacks and an open bar.
Independent site inspections
Agents can mix business with pleasure in Jamaica through independent site inspections at the island's many hotel and resort properties. The Jamaica Tourist Board can arrange private itineraries exclusively for JTS agents with pick-up and drop-off services provided within the same resort area.
Training webinars
JTS graduates have access to an extensive library of One Love Training Webinars that can be viewed on-demand at their convenience. These pre-recorded destination training videos cover the island's unique resort areas, accommodations, off-site attractions, the Jamaica CARES health and safety protocols and more.
All program graduates will also receive the JTS e-newsletter, which includes the latest partner deals and on-island discounts, exclusive invitations to in-person events and FAM trips, educational resources and more.
Visit oneloverewards.com to become a certified Jamaica Travel Specialist today and start logging bookings to access graduate rewards and perks.
Latest Promotions & Incentives