Where travel agents earn, learn and save!
News /

Viva Wyndham Resorts is implementing eco-friendly green programs
Live #OnLife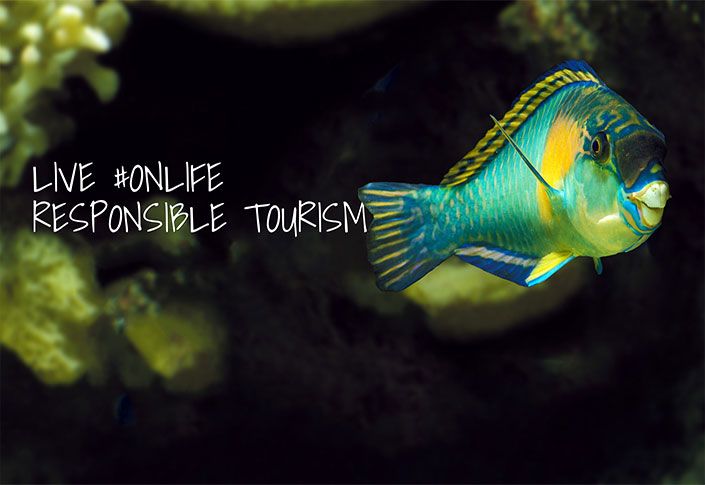 As part of Viva Wyndham Resorts' passion for life, it strives to protect all surrounding environments and cultures by implementing eco-friendly green programs.
#OnLife
The #OnLife program is driven by the prospect of a brighter, greener future - for all of us. At Viva Wyndham they care about operating in an economically, socially and environmentally sustainable manner.
Being part of the tourism sector, responsible tourism is one of Viva's focal values ​​and they work towards their vision through a series of actions. Among them, the promise to use renewable energy sources, the implementation of greener practices in Viva's operations and the support of local communities, all in the hope that through them we can create a healthier and happier world.
The foundation of the company incorporates responsible tourism as one of its pillars; spanning three main masts:
Environment
Education + Health
Support for Local Communities
1. Environment
Viva has been a pioneer in the hotel sector in the Dominican Republic, by installing photovoltaic plants in Viva Wyndham V Samana, generating more than 68% of its energy, achieving a record production of clean energy and notably reducing the emission of C02 gases that contribute to heating global.
This springboard has been extended to other resorts within the company's portfolio in the Dominican Republic, surpassing the 2 million kilowatt mark of solar energy.
Other efforts:
• Solar panels for water heating in resorts in the Dominican Republic and the Bahamas
• Viva Wyndham Dominicus Beach & Palace are the first properties in the country to use natural gas for their kitchens, boilers and clothes dryers, as a way to reduce CO2 emissions to the environment
• Elimination of plastic straws in all their properties
• Single-use plastic reduction in all 8 resorts
• Partners with Indiana University to support environmental and ocean research in Bayahibe, La Romana
• Installation and maintenance of coral reef nurseries in Bayahibe, La Romana, which serve as a vital component for marine conservation
• Beach cleaning and reforestation activities in all destinations
• Installation of wastewater treatment plants
• Sorting and recycling of waste
Viva Wyndham Resorts is an active participant in the La Romana Bayahibe Hotel Association. Among the important achievements are being recipients of the Blue Flag certification for Viva Wyndham Dominicus Beach, the first beach in the Caribbean to receive this award; the construction of the town of Padre Nuestro, infrastructure and community center, the relocation and housing of 265 families that had settled in the area and where they contaminated the aquifers that supply water to the town of Bayahibe and the hotel zone; obtain a declaration of Protected Area under the care of the Association; the construction and sponsorship of the Bayahibe Public School.
2. Education & Health
Viva Wyndham Resorts seeks to contribute in the solution of Education & Health issues, developing future professionals in nearby communities where a helping hand is necessary to consolidate progress on the long run.
Main commitments:
• Sponsorship of the Viva de Colores Foundation, located in the municipality of Villa Hermosa, in La Romana-Dominican Republic, started in 2014 as a primary school for children from 4 to 10 years old. To date, more than 400 students have attended
• Alliance with the UNICEF Protection program, which works to promote the prevention and prosecution of violence and all types of exploitation and supports adolescent victims of these crimes. Viva Wyndham Resorts educates its staff while creating ambassadors within staff communities
• Coordination of medical activities for hotel staff
• Support to local hospitals, orphanages and nursing homes in the community of Bayahibe, La Romana
• Collaboration with the Dominican Rehabilitation Association, a non-profit organization that provides comprehensive rehabilitation to people with physical and intellectual challenges
• Viva has sponsored multiple programs, together with INFOTEP, the training of collaborators, as well as Postgraduate Programs at local and international universities
3. Support to local communities
Working with and supporting local communities is fundamental because you are helping what surrounds you to develop and grow, benefiting everyone.
Viva Wyndham Resorts provides support through a wide variety of activities:
• Purchases from local and responsible producers and suppliers
• Paving and cleaning of roads
• Reconstruction of schools
• Sponsorship of local sports teams
Throughout the years, the company has been the recipient of numerous recognitions and awards for its green strategy, throughout its resorts for its social commitment and contributions to the development of the sector, such as the first Blue Flag certification in the American continent. Cristal Plaque, TripAdvisor, Holiday Check and Check Safety First, to name a few.
Viva Wyndham Corporate Social Responsibility
---
More Viva Wyndham Resorts News:
Viva Wyndham Resorts' Questions & Answers for COVID Testing: PCR & Antigen
Viva Wyndham Resorts has got you covered!
Viva Wyndham Resorts Welcome You Back
Viva Wyndham V Samaná reopens!