Where travel agents earn, learn and save!
News /

Sandos presents "The Last Witness Tour" in Cancun
The Mayan Tour in Playa del Carmen that you've all been waiting for!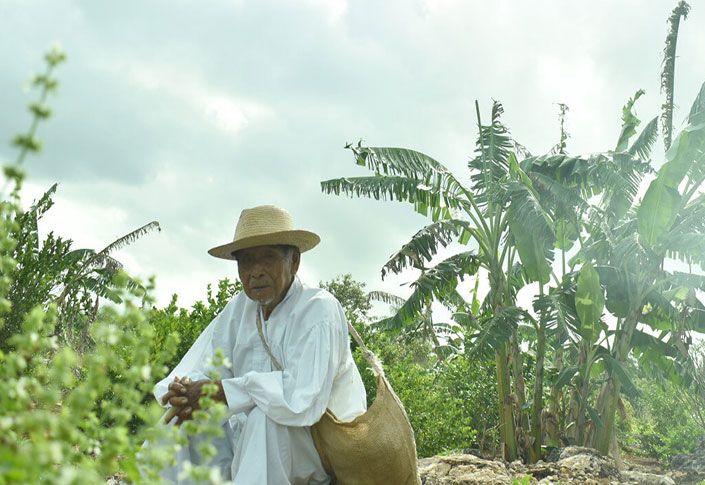 There are thousands of things to visit, do and admire while you visit the Riviera Maya. Sandos is introducing this tour in Cancun, Mexico because it has some of the most emblematic cultures of all time.
What have you heard about the Mayans? Did they really dissappear and got extinct, or maybe they moved to another planet? There are hundreds of theories but none of them have been proven.
Guess what? Mayan communities still exist.
Ok, so you are about to arrive to Sandos Caracol or Sandos Playacar and you are planning the perfect getaway. Want some adventure while learning all about Mexico.
Let us introduce The Last Witness Tour.
Hidden Archaeological Sites
These aren't even on the map
It´s 7am andSeek and Go is waiting for you to start on a journey. Just after Tulum town, they stop to show you a hidden treasure called "Muyil".
This jungle surrounding pyramids are calm, green and beautiful. Travellers have time to ask questions, listen to the animals and watch monkeys!
Introducing SEÑOR
After leaving the pyramids behind and changing the scenary for a flower set up, you will arrive to "Señor". This is a Mayan community with about 150 people.
Marcos, Sandos' local host, will receive you with fresh fruit, organic coffee, and juices.
Need a ride?
Mayans will drive you in a moto-taxi to your next stop. You can sightsee over the pacific town, where animals and people live peacefully.
Organic Sowing
Listen carefully when the guides will explain organic sowing. You will meet one of the oldest persons in town (more than 90 years old) and he will bless your visit with a symbolic ceremony.
Right after, they will show you how they plan their meals, and lets just say, you will learn why all the food in Riviera Maya tastes so good.
Stories of a Wiseman
Get to meet the oldest man in town! He is one of the last witnesses of the Caste War in Yucatan, and has amazing stories to tell. Some are tragic experiences that he lived while this war occurred almost 100 years ago.
More than just traditions
Before lunch, meet the showroom of this community and learn about the Melipone bee (they actually make honey that is valued in more than $2000 pesos per liter).
Even better? By going into this tour you'll also be supporting this community.
That´s right, this tour's costa $80, but this money will be used for assisting the local schools in the community.
Mayan Cuisine
Before leaving you will eat a traditional dish made of tortillas, Chaya and organic eggs.
You will be back in you hotel around 4:30pm to get some rest and of course, start a great night time in Sandos.
To learn more, please visit sandos.com