Where travel agents earn, learn and save!
News /

British Airways swaps airbus for Boeing to San Diego while doubling flights
It marks the first time BA has had two daily services to San Diego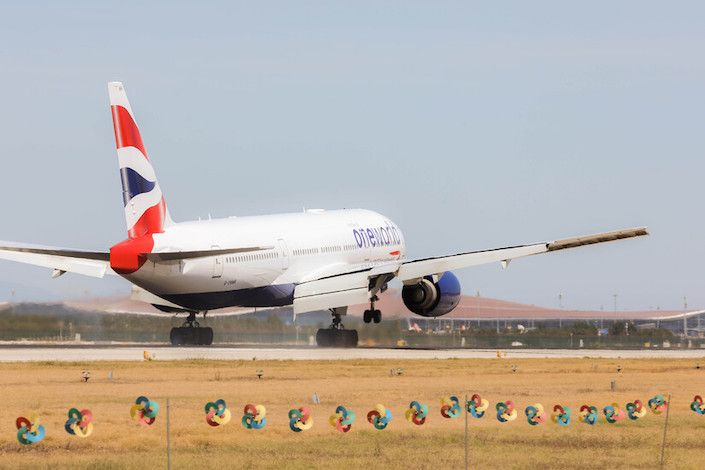 In a significant development, British Airways has increased next summer's London Heathrow to San Diego service to double daily. It is BA's longest US route and appears to have resulted from the freeing up of a Boeing 787-8 from the end of San Jose (California) in October. It comes amid other, smaller frequency increases to the US and follows various new US routes by Star Alliance carriers.
BA doubles San Diego flights
The new schedule, which begins on April 20th, 2024, is outlined below, with all times local. Available to book, it was uploaded this weekend in both OAG and Cirium. Heathrow is, of course, a major airport for widebodies, and it features heavily in the world's leading long-haul routes, not that San Diego is among them.
| | Heathrow to San Diego | | San Diego to Heathrow |
| --- | --- | --- | --- |
| BA265 | 12:15-15:25 (11h 10m) | BA264 | 17:15-11:45+1 (10h 30m) |
| BA273 | 15:10-18:20 (11h 10m) | BA272 | 20:00-14:30+1 (10h 30m) |
The 777-200ER, 787-8 will be used
According to BA's website and data supplied by the carrier to OAG, BA265/BA264 will use the 272-seat Boeing 777-200ER (shown below), although it may change. It is these flight numbers and these times that are new. OAG indicates that BA265/264 was last used between Heathrow and Washington Dulles in 2013/2014 and 2018.
BA273/BA272 (BA's existing flight numbers to/from San Diego) will use the 214-seat 787-8, down from the present A350-1000. It will be the first time the 5,485-mile (8,827 km) route has seen BA's low-premium 787-8. When the two services are combined, there will be 486 seats for sale each way, each day, up by 47% over the 331 available this summer with the A350-1000.
Analysis: June 2023
According to the UK CAA, BA carried 17,717 passengers between Heathrow and San Diego in June 2023, an average of 590 passengers daily (both ways combined).
It had 19,860 available seats (331-seat A350-1000s x 30 days x two directions) for an average seat load factor (SLF) of 89.2%. While this says nothing of pricing, it was a strong result in the lead-up to the absolute peak summer.
Where did passengers go?
A long-haul route should not rely too much on transit passengers as they are lower-yielding than point-to-point and cost more to carry. Of course, they are often vital to traffic volume, filling up aircraft, and achieving consistently high SLFs. They can make all the difference to performance, especially during off-peak times.
Relating passenger traffic to booking data suggests that approximately 55% of BA's San Diego passengers transited to other places over London Heathrow in June. Italy, the wider UK, Germany, Spain, and France were the most popular country markets, with San Diego-Barcelona number one at the airport level. The first non-European market was Cairo, in 10th place.
An estimated 45% of passengers were P2P; they only flew between Heathrow and San Diego. BA captured most of this market, but nearly 5,000 roundtrip passengers still flew via somewhere en route to/from Europe's second-busiest airport.