Where travel agents earn, learn and save!
News /

New airline industry analysis reveals popularity of airline credit cards & loyalty programs, impact to local economies
A new analysis by Airlines for America shows 30 million airline credit card holders generate more than $20 billion in economic activity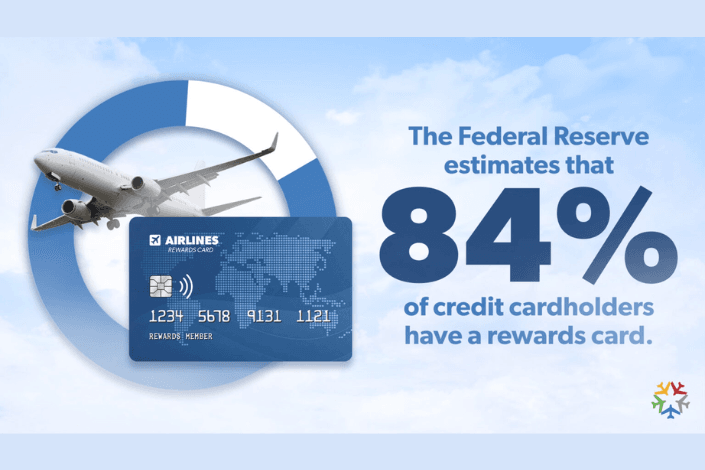 A new analysis by Airlines for America (A4A) – the industry trade group representing major U.S. carriers – reveals there are nearly 30 million U.S. airline credit card holders who rely on their affiliated cards to accrue loyalty points.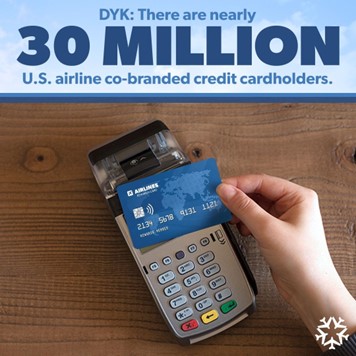 Unfortunately, some senators are trying to eliminate the benefits that these popular co-branded credit cards bring to consumers and economies across the country.The Federal Reserve estimates that 84% of credit cardholders have some sort of rewards credit card.
The Credit Card Competition Act would eliminate consumer choice over which network credit transactions are routed, increasing complexity and confusion. The legislation would unnecessarily increase the cost associated with participating in these rewards programs, threatening the existence of not only the airline rewards points that enable millions of trips for Americans every year – but all credit card rewards programs that cardholders have come to value. The economic harm of this misguided policy will have a much larger impact than just travel and tourism and will harm consumers who use these rewards to buy groceries and gas.
A4A conducted a member survey and used public data to estimate the prevalence of airline co-branded credit cards and their economic impact on tourism in the United States.
Key findings include:
Airline credit cards are extremely popular: A4A estimates that there are nearly 30 million U.S. airline industry credit card holders based on the survey sample. For context there are approximately 124 million U.S. households. On average, nearly one out of every four U.S. households has an airline credit card.
Airline credit cards are a powerful tool for consumers to earn points for future travel: A4A estimates that 63 percent of total frequent flyer miles/points earned in 2022 by consumers were generated by their use of an airline credit card.
Airline credit card rewards generate a tremendous amount of economic activity and jobs: A4A estimates rewards earned from airline credit cards paid for 15 million domestic visitor trips that supported $23 billion in economic activity in 2022.
Learn more about ProtectOurPoints.com.