Where travel agents earn, learn and save!
News /

Belize Travel Health & Safety
Visiting Belize is as EASY as 1,2,3!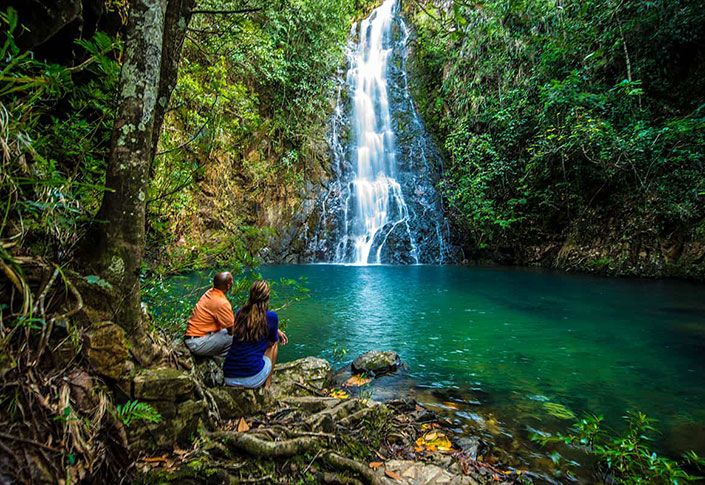 March 25 - Ready for your next trip to Belize? Belize Tourism Board has created a new Tourism Gold Standard program to keep your clients safer from arrival to departure.
This extensive program is made specifically for hotels, restaurants, tour operators and other relevant businesses to enhance their health and safety standards. By adapting these new behaviors and procedures, these establishments will be able to ensure the safety of all travellers as they enjoy vacationing in Belize.
From the new Belize Health App to enhanced cleanliness protocols for hotels, tour operators, and tourist attractions, Belize has reimagined our travel policies, so you can breathe easy while your clients explore Belize's curious locations.
Safe Travels Stamp
Belize received the World Travel & Tourism Council's (WTTC) highly popular Safe Travels stamp!
CDC Update
The Center of Disease Control and Prevention (CDC) announced that it will require a negative COVID-19 test from all passengers arriving in the United States as of January 26th 2021. Belize is now expanding its testing locations to all air passengers leaving the country.
Travel Info
Visiting Belize is as EASY as 1,2,3! Follow these three simple steps when planning your next trip to Belize. Learn more about Belize's Tourism Safe Corridor
here
.
Click here
to view the detailed arrival process.
Download the App
Download the Belize Health App and complete required information within 72 hours of your flight to Belize. Below is a quick tutorial. *Notice to all Android Users: Please ensure that you have downloaded and installed the most current version of the Belize Travel Health App (Version 1.09 or newer), to avoid technical difficulties.
Gold Standard Hotels
With the safety of travelers being top priority, visitors to Belize during Phase 3 of the country's tourism reopening plan will stay at a certified Gold Standard Hotel that has been approved for reopening. These hotels are operating within a tourism safe corridor and have adapted new behaviors and procedure while ensuring minimal impact on guest experience.
Click here to see a full list of hotels.
---
More Travel News:
COVID-19 Insights: The Return of US Travel
Atlanta Hartsfield-Jackson Airport retakes the lead as world's busiest
WTTC and ETC call on the European Parliament to approve the "Urgent procedure" of the Digital Green Certificate
Viva Wyndham Resorts is implementing eco-friendly green programs