Where travel agents earn, learn and save!
Travel & Selling Tips /

Getting to know Palladium Hotel Group's new 'Family Selection' program
Enhanced and personalized service at Palladium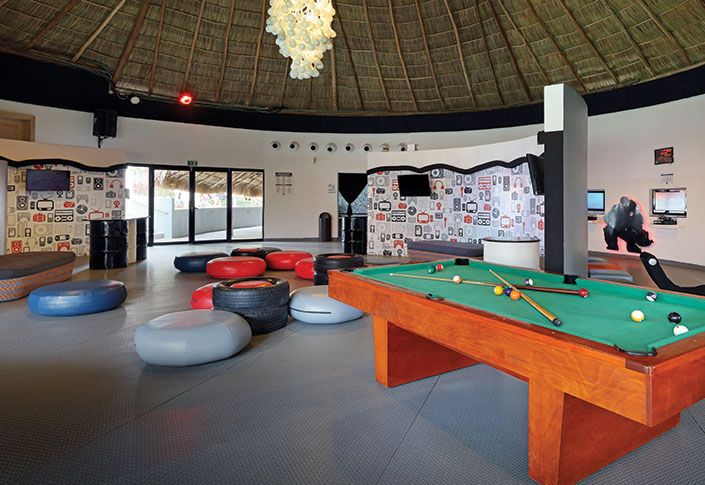 Palladium Hotel Group has unveiled its new 'Family Selection' program at the recently renovated Grand Palladium Vallarta Resort & Spa in Riviera Nayarit and recently opened Grand Palladium Costa Mujeres Resort & Spa as well!
With the program, enhanced personalized service will begin the moment a family arrives, with 24-hour check-in at a private lobby.
It offers guests:
• Access to exclusive facilities located at privileged areas of the resort • Personalized services • Premium products and special amenities for newly designated Family Boss'

In-suite, Family Boss' will be treated to amenities such as:
• Mini bathrobes and slippers • A prepared bubble bath with water toys • Cookies and milk turndown service • A personalized minibar with special beverages, • In-room video games upon request and more
Beyond the room, children and teens will have access to enriching activities that are exclusive to the 'Family Selection' area, like an entertainment zone with video games, cooking classes and special arts and crafts activities.

'Family Selection' adults will also benefit from exclusive amenities:
•
24-hour room service
•
Unpacking and packing services
•
Priority reservations in restaurants
•
Complimentary access to the hydrotherapy area of Zentropia Palladium Spa & Wellness Centre.
Both kids and adults will have direct access to a 'Family Host' who assists with restaurant reservations and special requests.

At Grand Palladium Vallarta Resort & Spa, 'Family Selection' guests will have exclusive access to:
• A private restaurant and bar • New entertainment units • A separate pool with waiter service • A reserved area on the beach.
The program here will occupy two former TRS Punta de Mita buildings, totalling 95 'Master Junior Suites.'
For more information about Palladium Hotel Group, please click here.
Latest Travel & Selling Tips