Where travel agents earn, learn and save!
News /

Thanksgiving Travel Advisories: Port Authority of New York and New Jersey
More than 2 million passengers are expected to transit through New York area airports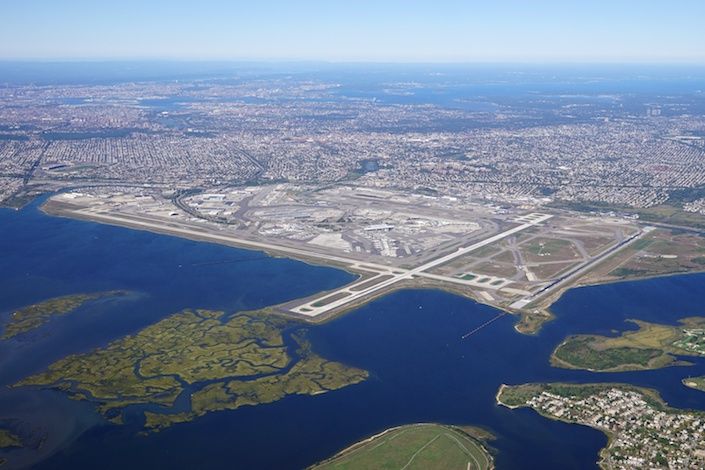 The United States' Thanksgiving holiday is just two days away, and passenger numbers are increasing significantly. Airlines and airports are releasing travel advisories in hopes that passengers will follow the information and alleviate headaches.
New York travel advisories
The Port Authority of New York and New Jersey announced that more than 6.3 million people are expected to transit through airports and local vehicular crossings between the 23 and 28. More than 2.2 million passengers are expected to fly through the New York area airports during this six-day period. This number represents the highest rate of Thanksgiving travel since the beginning of the pandemic and will likely surpass 2019 numbers.
At Newark Liberty International Airport and LaGuardia Airport, passenger numbers are expected to reach more than 90% of pre-pandemic levels. Because of a surge in demand for air travel, passengers should expect longer wait times, construction, and staffing shortages at TSA checkpoints.
Passengers transiting through the New York area have been strongly encouraged to add additional time into travel plans. All passengers on domestic flights should arrive at least two hours before their departure, and at least three hours before international flights. The Port Authority has also posted air travel tips in order to help passengers make their travel smoother.
Below are some advisories regarding transportation to and from local airports:
AirTrain JFK station Terminal 1&2 has reopened for regular service following temporary closures due to New Terminal One construction. For AirTrain JFK service to terminals 1 and 2, customers should use the combined AirTrain JFK station Terminal 1&2 (formerly Terminal 1 station)
John F. Kennedy International Airport's Green Garage is closed due to New Terminal One construction. Parking for terminals 1 and 2 is available at the Red Garage at Terminal 8
At all hours, free shuttle buses operate between all LaGuardia Airport terminals for passengers and employees making terminal connections
Due to limited parking space during peak travel season, travelers are encouraged to prebook parking at the three major airports
Peak Thanksgiving travel
Most years, the day before Thanksgiving and Sunday after the holiday are the busiest days of the year for air travel in the United States. This year, the FAA expects Tuesday to be the busiest day as travelers are wanting to spend extra time with family and loved ones. The FAA believes that an indication that crowds will peak today is that last Friday saw more than 48,000 flights take off.
The FAA has a Thanksgiving 2022 Air Travel Forecast, and according to it, 48,082 flights are expected throughout the United States today. The next highest travel day this week has less than 47,000 flights, 1,000 less than today. The busiest route is between Washington's Reagan National Airport and Boston Logan International Airport, with 34 flights.
Sunday will be the second busiest travel day surrounding the Thanksgiving holiday with 46,790 flights scheduled. Sunday is the final day before the beginning of the next work week, and is typically when most people who traveled for the holiday return to their homes. The FAA expects that almost 400,000 flights will fly over the United States in a nine day period from November 19-27.