Where travel agents earn, learn and save!
News /

Azul Linhas Aéreas to expand flights to the US from Belo Horizonte
The Brazilian carrier has announced significant expansion from Belo Horizonte, including its return to the US and a new route to the Caribbean.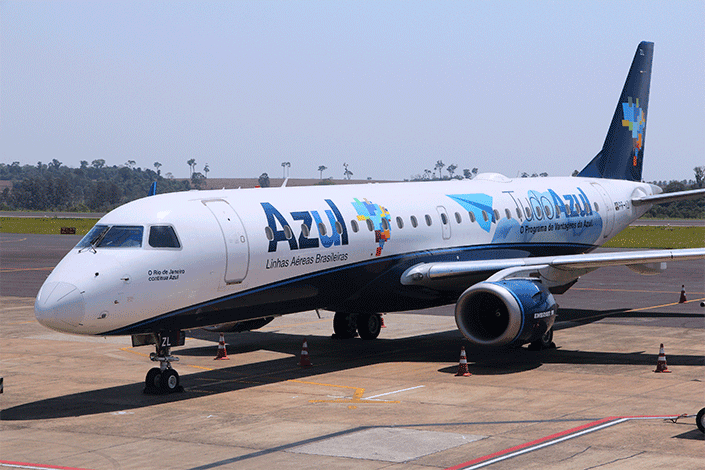 Azul Linhas Aéreas has revealed its latest international expansion plans from Belo Horizonte International Airport (CNF). The Brazilian carrier will soon fly to Fort Lauderdale-Hollywood International Airport (FLL) and Orlando International Airport (MCO) in the US, as well as to Curaçao International Airport (CUR) in the Caribbean.
Recovery at CNF
Azul will announce the schedule shortly, with three flights per week to Fort Lauderdale, weekly services to Curaçao expected to begin in the first half of 2023, and twice-weekly flights to Orlando coming later in the year. Flights to Curaçao will be operated by one of Azul's Airbus A320neo aircraft, with the US services likely to see either the airline's Airbus A330-200s or Airbus A330neos.
The routes were announced on January 26, 2023, following a meeting held between Azul, Belo Horizonte International Airport, and representatives from Minas Gerais state and the island of Curaçao.
Azul's growing network
This will not be the first time the carrier has flown to the US from Belo Horizonte. Before the pandemic, Azul had flights to both Fort Lauderdale and Orlando using its Airbus A330-200 aircraft, offering over 3,500 seats per month to each of the two cities. However, both services were suspended in March 2020 and were not reinstated.
Azul already has a significant presence at Fort Lauderdale-Hollywood International Airport, operating flights from its hubs in Belém (BEL), Manaus (MAO), and Campinas (VCP), and from February 14th, from Recife (REC) too. The carrier also flies to Orlando from Campinas using its newly delivered Airbus A350-900.
In addition to the airline's new international routes from Belo Horizonte, Azul is also expanding its domestic network from the airport, with daily flights to Araxá and twice-weekly services to São João del Rei.
A further boost for tourism in Curaçao
Tourism on the island of Curaçao has experienced an impressive rebound following the pandemic, with activity now at 106% of 2019 levels. Azul's new flights will cater to holidaymakers and be the island's only direct connection to Brazil. Services will be timed for passengers to connect with other Azul flights at Belo Horizonte International Airport, including Sao Paulo (GRU and CGH), Rio de Janeiro (SDU), Goiânia (GYN), and Brasília (BSB).