Where travel agents earn, learn and save!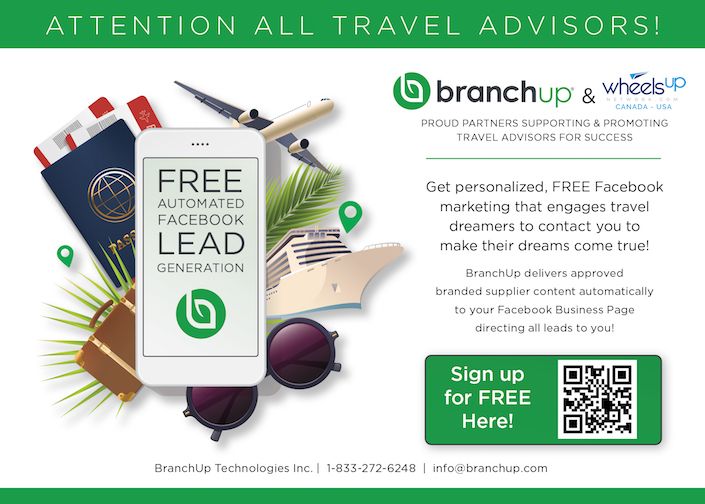 Your Host: Michelle Pinard
Join us for an in-depth look at the BranchUp Social media marketing platform to see how BranchUp will empower you with FREE Facebook marketing will help you build rapport with fans and generate leads. BranchUp offers daily, professionally managed Facebook posts and inspiring destination content and exceptional product offers from your favorite travel suppliers.