Where travel agents earn, learn and save!
Consumer Deals /

Frontier introduces Elite Status promotion for all U.S. issued travel credit cardholders
Unlocks FREE bags and seat assignments; Status with another airline not required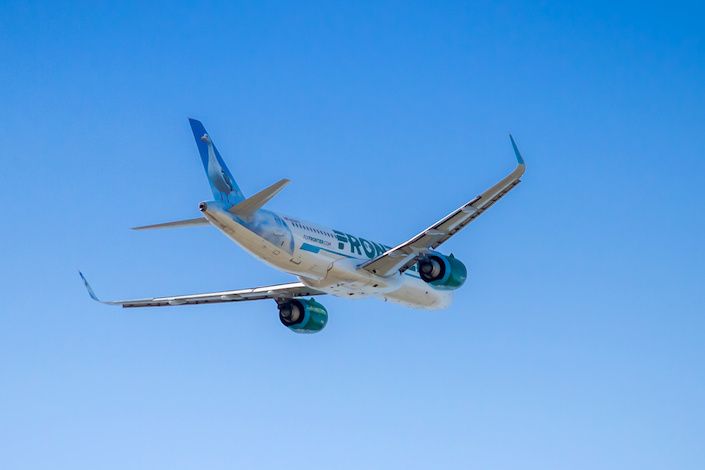 Frontier Airlines is excited to launch an innovative loyalty offer exclusively for eligible travel rewards credit cardholders in the U.S. Starting today, eligible credit card holders can receive FRONTIER Miles Frontier Elite 20k status, which includes free bags and seats, without needing to have status with another airline or being required to fly.
This innovative offer opens up a world of frequent flyer elite benefits to those everyday travelers who are seeking extra value from their flying experience and may not otherwise fly regularly enough to earn elite status with an airline.
Key Features:
Instant Status with a Challenge: Eligible travel rewards credit card holders have the option to pay a one-time fee of to get instant Elite 20k Status, valid through 9/30/2023, and extended through the end of 2023, upon flying 5,000 miles or spending $5,000 on the Frontier Airlines World Mastercard, or any combination of flying and spending. This accelerated Frontier Miles Elite 20k status option, valid through 9/30/23, starts at $199 (the first 2,000 applicants pay a reduced rate of $80)
Or, pay a higher fee to remove the challenge. Pay a one-time fee starting at $499 to get Instant Elite 20k Status, valid through the end of 2023
Frontier Elite 20k status unlocks enhanced benefits when flying with Frontier, such as:
Complimentary seat assignment
Stretch seating when available at check-in
Complimentary carry-on bag
Priority boarding
The full list of elite 20k benefits is available here.
To complement the status promotion, Frontier's popular GoWild! All-You-Can-Fly summer pass is available at a discounted rate of $499. Pairing Elite Status and the GoWild! Pass unlocks the best value in the industry for flying this summer. The GoWild! Summer Pass is valid for unlimited travel now through Sept. 30, 2023, and includes access to more than 75 U.S. destinations, including Puerto Rico and St. Thomas in the U.S.V.I., and international destinations in Mexico, the Caribbean and Central America.
GoWild! Pass holders will enjoy access to a variety of benefits on Frontier, including:
An unlimited number of flights during the period your pass is valid
Access to all U.S. and international destinations Frontier serves
Travel that will keep your miles from expiring
One low price for pass access
Confirmed bookings the day before flight departure for domestic travel and 10 days before flight departure for international travel (booking is confirmed earlier for GoWild! special promotions)
For more information and membership details, visit flyfrontier.com/getstatus.