Where travel agents earn, learn and save!
Promotions & Incentives /

What you need to know about Sandos SMART Agents Portal
Welcome to the Travel Agent Revolution! Get SMART!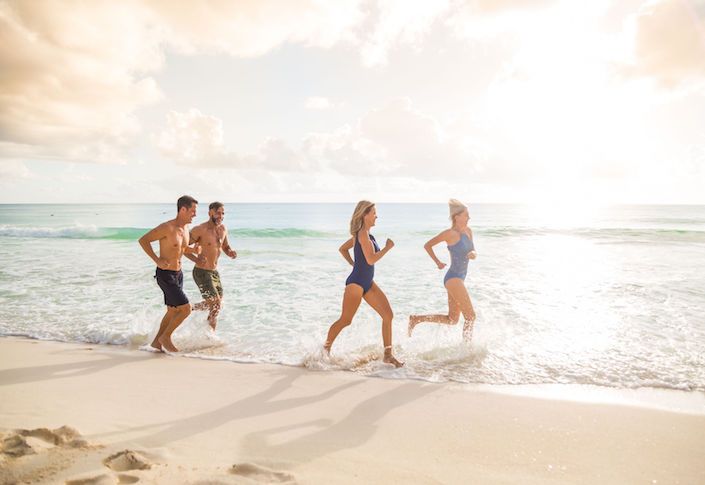 Sandos SMART Agents is an online portal by Sandos Hotels & Resorts that has been specially designed for travel agents to recognize the important role they play as business allies. It offers resources and training for those who wish to increase the value of their businesses while earning rewards and benefits for themselves and their clients.
Sandos SMART Agents Portal
What does SMART mean when it comes to Sandos Hotels & Resorts? This acronym envelops everything you receive when successfully joining their agent portal:
Sandos Specials
Marketing Collateral
Agent Assistance
Rewards
Training
Sandos Specials
Travel agents as well as consumers can take advantage of impressive specials and deals throughout the year to make their next stay at Sandos properties even more accessible. Don't miss out on these chances to enjoy Sandos vacations at special rates!
Marketing Collateral
Spread your love for Sandos with the readily available marketing materials and resources!
What you will find:
Editable Flyers
High-Resolution Images
Informational and Promotional Videos
Brochures
Fact Sheets
And more!
Agent Assistance
Here is your encyclopedia to every contact you'll ever need to know for Sandos Hotels & Resorts. The information is easy to navigate through by country and if you're looking to contact a BDM or a Sales Director.
Rewards
Free Nights: Sandos rewards your loyalty! Simply make reservations at their properties to earn more and more points. These points can then be exchanged for free nights.
For every 7 nights booked, each travel agent earns 1 free night. Yes, it is cumulative! If you make 2 bookings, one that is 6 nights and the second which is 9 nights, you will earn 2 free nights and it will keep accumulating. Wedding Commission: Sandos Hotels & Resorts pay agents 15% commission on destination wedding packages. Groups Special: 8th adult free for summer travel/11th adult free for winter travel
Training
Now you can get certified as a Sandos Smart Agent! Access their online webinars and certification program to learn all the key selling points for each of their properties throughout Mexico, as well as important information about weddings and groups at Sandos.
To access all of the content offered on the Sandos SMART Agents site, you'll need to fill in the sign-up form and follow the steps outlined in the verification e-mail to confirm your profile as a travel agent.
Latest Promotions & Incentives