Where travel agents earn, learn and save!
Promotions & Incentives /

Carnival's 'Your Winning Plan' competition comes with US$20,000 worth of prizes
Compete for US$20,000 worth of prizes!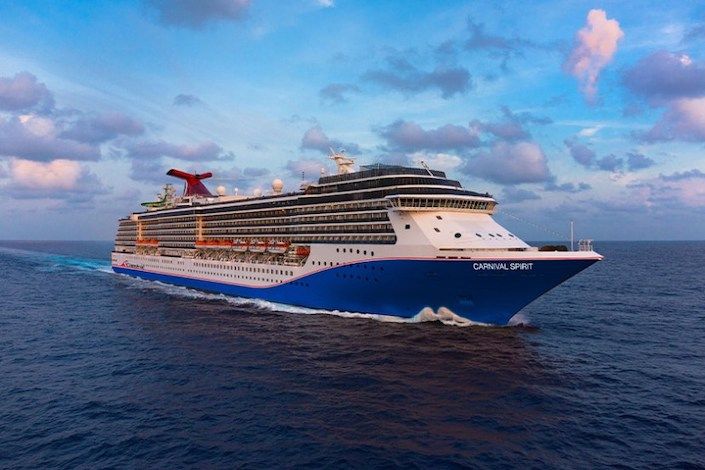 Carnival's new 'Your Winning Plan' program offers what the cruise line calls a tremendous business growth opportunity for travel advisors.
Agents will have the opportunity to create and enter their business plan in Carnival's competition, to be Your Winning Plan's champion.
The eight-part event and competition series aims to help travel advisors build winning business plans to fast track sales and income.
With the new program, agents will compete for US$20,000 worth of prizes, and also benefit from expertise from the Small Business Administration (SBA) and SBA's resource partner, the America's Small Business Development Center (SBDC) Network, as well as from renowned entrepreneur Daymond John from ABC's reality TV show, 'Shark Tank', who will present the grand prize to Your Winning Plan's champion.
Advisors will also hear from representatives from CLIA, ASTA and Carnival's business development team with special training on social media, Carnival booking tools and the importance of developing a strong business plan.
Your Winning Plan is open to all travel advisors across the U.S., Canada and Puerto Rico. Events will be taking place in seven U.S. cities, plus there will also be an all-virtual event. The grand finale will also be simulcast virtually. The virtual event is scheduled for August 5, and the grand finale event is set for Houston, TX on September 27.
Your Winning Plan's competition will choose seven semi-finalists, one from each event, judged by a panel of experts from Carnival, CLIA and ASTA. In addition to a $2,500 prize to use toward implementing their winning business plans, each semi-finalist will receive an all-expenses paid trip to the grand finale event in Houston to compete to be named Your Winning Plan's champion and receive a $5,000 grand prize.
At the program finale in Houston, attendees will also hear from Carnival President Christine Duffy, Perez and members of Carnival's leadership team.
To register, travel advisors should visit: GoCCL.com. Registration is on a first-come, first-serve basis.
Source: Travelweek
Latest Promotions & Incentives