Where travel agents earn, learn and save!
This May 3rd, on Global Travel Advisor Day, ASTA and Sandals are celebrating YOU!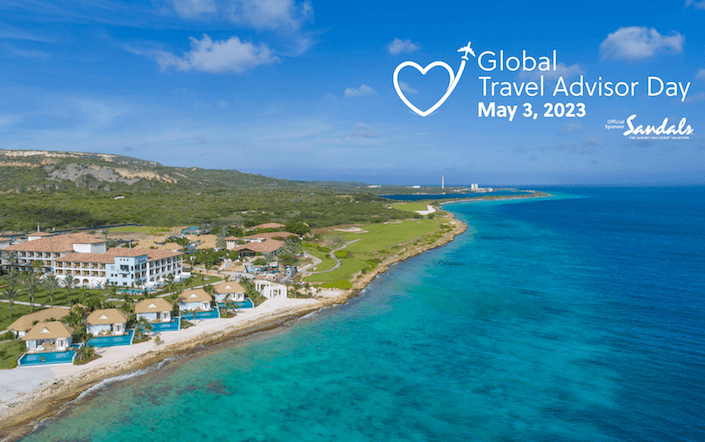 You play an essential part in the travel advisor community by supporting the industry through the products and services you offer. Now, more than ever, the value of booking with a travel advisor is clear. When things go wrong, an advisor has your back. The travel agency industry in the United States is a vital part of the travel and transportation infrastructure. While the physical elements of travel include planes, trains, cars, hotels, cruises and tours, it is the travel advisor who is the link.
Global Travel Advisor Day is a day to not only commemorate the hard work of travel advisors, but it's also a day to celebrate the partners that help these advisors succeed. ASTA and Sandals hope you join them on their social media pages on May 3rd for exciting speakers, giveaways, and celebrations you won't want to miss.
Let the public know about the fantastic work you do! ASTA has created a "Letter to the Editor" template that is fully customizable. Tell local newspapers and networks how you have recently helped clients navigate their next vacation and why now is the time to use a travel advisor! ASTA encourages you to add your personal views and experiences. Please feel free to send to whomever you would like or use ASTA's tool to send to all of the media outlets in your area—automatically!
Join in the effort to support the Global Empowerment Mission. All those donating here are eligible to win a prize from ASTA or one of its partners during the Facebook Live on Global Travel Advisor Day during the ASTA Global Convention. By giving today, you enable GEM to deliver the most amount of aid to the most amount of people in the least amount of time.
Prizes:
Amadeus River Cruises — Suite (Double Occupancy) on ASTA's next FAM trip
Avalon Waterways — Free cruise for two (in 2023/2024, Terms and Conditions of Availability may apply)
More prizes to come!
ASTA has made pre-sized social media images for you to download and share with your networks! Want to make your own? Go for it! Don't forget to include #TravelAdvisorDay and #ASTAAdvisors so the ASTA team can follow along with you!​​ Download the Global Travel Advisor Day logo here.
Latest Promotions & Incentives