Where travel agents earn, learn and save!
News /

United Airlines shows off new Phoenix Club ahead of next weeks' opening
United has released images of its newest airport lounge, which will be opened next Tuesday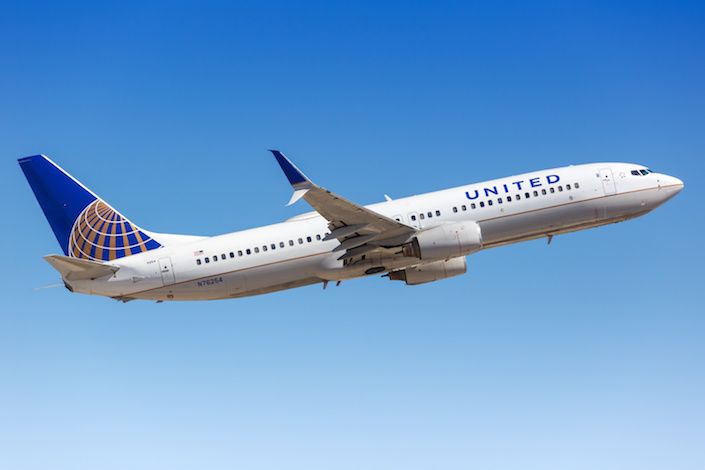 United Airlines will open a new United Club at Phoenix Sky Harbor International Airport (PHX) next week. The lounge is set to open on Tuesday, September 27th. The offering is part of the airline's commitment to invest in its Phoenix network.
First new lounge since the pandemic
When the pandemic hit and demand for air travel shrunk astronomically, funding was cut off for developing non-essential services. As lounges were not a significant moneymaker for airlines, they became a smaller priority as the airline's cash reserves were being depleted. Many social distancing regulations also prompted the closure of airport lounges.
Since the airline's resurgence, many have begun to build additional lounges to offer more passengers a premium experience. Multiple airlines have even extended access to lounges to their economy passengers for a price. The newest United Club will be the airline's 21st within the US and the first since it opened its 20th US lounge in early 2020.
Club amenities
The 6,080 square-foot club will include 122 seats, almost twice as many as the airport's previous United Club. The lounge offers a spacious dining area along with designated work and lounge areas. The club is designed to promote both relaxation and socialization.
It will also offer a designated wellness space. The space is designed for nursing parents and those looking to find sanctuary from the outside world as it may be used as a meditation or prayer room. While the wellness space is designed for serenity, the entire club experience is geared to help customers relax before a flight, as the crowded waiting areas in the main terminals are far from relaxing.
The airline has taken extra care to ensure that passengers will not need to leave the lounge before their flight is ready to begin boarding. In addition to offering some of the best food at the airport, the club offers guests inclusive restrooms that provide ample room for families and those that need additional assistance. The club also includes a digital flight schedule board to ensure passengers are not rushed to board their flight.
Local art pieces enrich the entirety of the club. It has been designed to reflect the Phoenix culture and landscape. The airline explained the art selection to Simple Flying in a statement. It stated,
"Among locally-sourced furniture and décor, flyers can enjoy a feature mural created by local artist, Blaise Danio, who hand-painted the piece to reflect the rugged nuance of the American desert landscape and colors visible at dusk and dawn. There are also two pieces by local artist Carolina Caples, whose paintings are an autobiographical exploration of self-discovery and growth."
Recent expansion
Following the pandemic, United has used the increase in travel demand to propel its growth plans forward. The new lounge is one of several investments it plans to make toward its US operations in the near future. It has also been focused on offering passengers more international connections, even going so far as to enter into a historic partnership with the Middle Eastern global carrier Emirates.