Where travel agents earn, learn and save!
News /

United Airlines passengers receive free T-Mobile inflight WiFi
T-mobile customers can now access free in-flight WiFi services on select United flights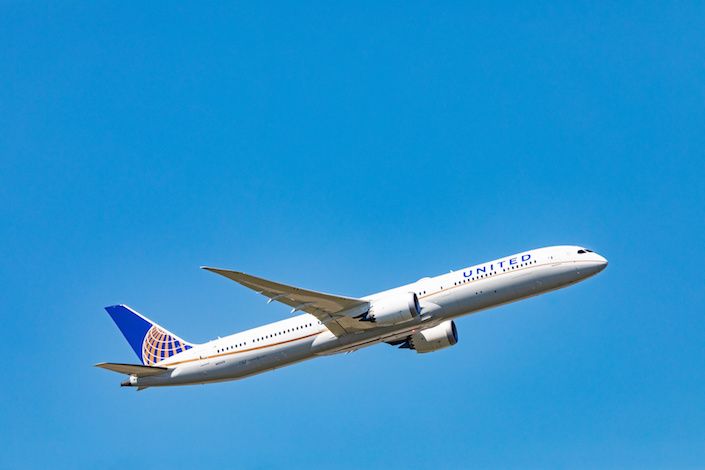 United Airlines has just announced a partnership with T-Mobile. T-mobile customers will now get free in-flight WiFi on select domestic and international United Airlines flights. United is now the fourth US airline to join T-mobiles in-flight connection service agreement. A part of the communication company's Un-carrier Coverage Beyond program. Alaska, American, and Delta are already onboard with T-mobile. Now T-mobile cellular customers can email, text, stream, and browse for free on four of the world's largest airlines.
Connected in the sky
United already offers its passengers WiFi services on many of its flights; however, many passengers may now experience it for free. The airline knows that offering in-flight communication connection services makes for a more relaxing travel experience. Texting family and friends at home can relieve travelers' stress by helping them stay informed on personal and work matters. These passengers can also relax by utilizing their streaming services without paying extra for in-flight entertainment.
United Airlines Vice President of Digital Technology, Grant Milstead, shared how the new offering to all T-mobile customers traveling on United will benefit from the agreement. Milstead shared,
"Whether it's for business or leisure, we know staying connected in the air is important, and we're excited many of T-Mobile's customers will experience free inflight WiFi on their phones when flying United." With the free in-flight coverage, customers can take advantage of WiFi to text their family and friends or browse their favorite sites and apps."
Equipped aircraft
T-mobile's free inflight service offering at all the airlines it partners with is only available on select aircraft. Each aircraft must be equipped with the technology to support the WiFi service. This is why only select flights offer the service. On United Airlines, the Coverage Beyond program will first be launched on several smaller aircraft that primarily fly domestic and short-haul international routes. The aircraft selected for this task are United's Boeing 737ng series aircraft, along with its Max 8s, Max 9s, selects 757s, and select Airbus A319s.
The cellular service company has shared that it plans to expand further into its existing in-flight networks. It looks to offer its services on more United flights shortly. It will also continue adding its services to more American, Delta, and Alaska flights.
Traffic volume
The air transit industry has seen one of its busiest travel seasons with record-breaking weekends this summer. The travel trend is anticipated to continue through the end of the year. Historically, air travel in the US slows considerably after Labor Day. The slow travel season of fall typically persists until the week of Thanksgiving. This year's travel demand has only slightly decreased for the coming months. Allegiant Airlines predicted that travel demand would not falter throughout 2022 back in June.
It is estimated that one-third of all Americans have a trip planned within the next three months. A large portion of these trips are made up of holiday travel in late November and throughout December. However, ticket sales throughout September, October, and early November are not much lower than they were for many of the summer months. T-mobile sees this consistent demand as the perfect opportunity to expand its services. It hopes the service will reward its customers while attracting new ones.