Where travel agents earn, learn and save!
News /

United and Abbott partner to make return to U.S. "Worry Free" for international travelers with Home-Testing Kits
Newly issued guidance from the CDC now accepts rapid, self-administered testing option that meet its criteria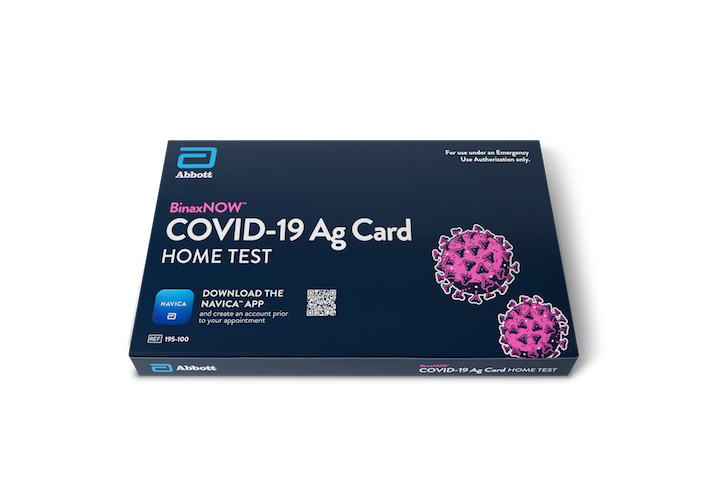 May 13 - United and Abbott announced a first-of-its-kind collaboration to use Abbott's BinaxNOW™ COVID-19 Home Test and Abbott's NAVICA app to help make the international travel experience more seamless. Recently updated CDC guidelines permit travelers to self-administer a rapid antigen test under the real-time supervision of a telehealth service and use the verified negative test result to board an international flight to the U.S. if they test negative.
United customers can depart the United States with the BinaxNOW Home Test in their carry-on bag and administer the test via the eMed digital health platform while overseas, avoiding the need to find a testing center abroad. United is the only airline to offer end-to-end integration between a digital platform and a testing app with the integration between the United Travel Ready Center platform and Abbott's NAVICA app which provides a seamless passenger experience when departing and re-entering the United States. Since the Travel-Ready Center launched in January, United customers have been able to easily access testing or vaccine requirements needed for travel destinations, upload completed test results and vaccine records, as well as have them verified, all within the United app.
The BinaxNOW Home Test kit is lightweight, about the size of a day planner and fits easily into a passenger's carry-on luggage, briefcase or purse. It is recommended that passengers travel with more than one BinaxNOW test in their possession in the event of an inconclusive test result.
The BinaxNOW COVID-19 rapid test can help restore a sense of normalcy to everyday life by reuniting family members and loved ones, providing additional confidence while traveling, and making it easier to do international business. Authorized since August 2020, more than 200 million BinaxNOW tests have been distributed throughout the United States, where they've been used by K-12 schools, universities, nursing homes, and underserved communities and serve as a powerful tool to help prevent the virus from spreading.
For a detailed description of the Abbott home-testing process, visit united.emed.com.
The Abbott BinaxNOW™ Home Test meets the the CDC's guidance due to the unique digital proctor experience through eMed, which provides observed sample collection, testing and digitally verified test results. Abbott's recently authorized BinaxNOW™ Self Test for over-the-counter purchase is not eligible for travel purposes.
---
More Travel News:
Alaska Airlines announces plans for fleet growth and route expansion
WTTC announces leadership changes
2021 Q1: Travel Recovery Trend Report from Expedia Group
Take Malta's Over 50s course and be entered into a draw to win 1 of 10 gastronomy goody bags
Anguilla announces May 25th border reopening