Where travel agents earn, learn and save!
News /

Terminal closure at Newark Airport is about to disrupt travel through NYC
Flying through Newark Airport is about to get even more complicated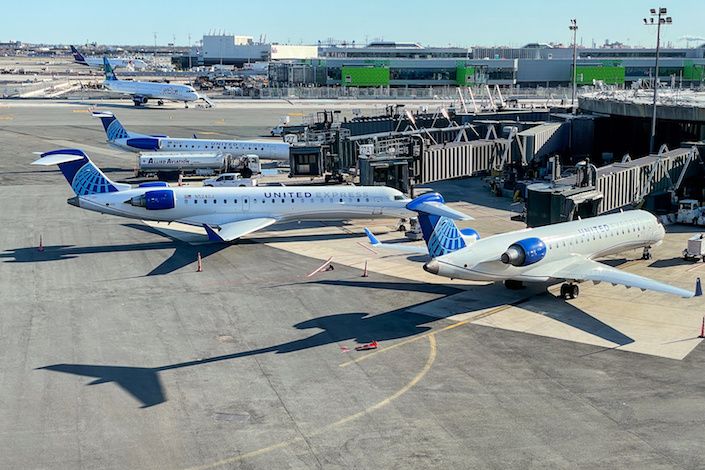 Flying through Newark Airport is about to get even more complicated.
To facilitate the construction of the airport's brand-new Terminal A, parts of the existing one need to be demolished, and that'll wreak havoc on some airline operations.
Beginning on Sept. 30, the first of the three piers in the existing Terminal A will be decommissioned. This pier holds six gates belonging to Air Canada and JetBlue (and is also where you'll find Air Canada's Maple Leaf Lounge).
Newark airport map with red box circling the Terminal A pier that's closing (Map courtesy of Newark Airport)

As such, both carriers need to move their operations — Air Canada is going to shift to other gates in Terminal A. JetBlue, meanwhile, is going to split operations between Terminal A and Terminal B. Though JetBlue's Newark schedule focuses mostly on point-to-point flying, the spilt will mean a massive inconvenience for those connect; they'll have to reclear security and take the AirTrain between terminals. It's also a challenge for the airline, which now has to spread its staff and operation across two separate terminals.
Additionally, if you're flying with JetBlue from Newark, be sure to check your flight status before arriving at the airport to figure out which terminal your flight will depart from. You definitely don't want to schlep your luggage between terminals because you forgot to check.
The remainder of the Terminal A airlines — American, Alaska, and United Express — will continue their operations unchanged in the second and third piers of the concourse. However, the Port Authority, which oversees the airport, recommends that all travelers departing from Terminal A arrive no later than two hours prior to scheduled departure due to increased wait times during peak periods.
In a statement, Newark Liberty general manager James Gill said that "this is a necessary step in delivering a world-class airport able to handle future passenger growth and improve the customer experience. We are working with our airport partners to keep flight operations running smoothly. We appreciate everyone's patience as we continue to move closer to the unveiling of the new Terminal A."
This temporary switcheroo should only last about six months, as the new Terminal A is slated to welcome its first passengers in spring 2022. When the new concourse opens, it'll feature 21 gates, along with a host of passenger-friendly amenities, including space for up to four lounges. By the end of 2022, the new Terminal A will have a total of 33 gates, with 12 more coming online throughout the second half of next year.
Be sure to check out pictures and more details from the hard-hat tour to get a behind-the-scenes look at what's coming to the new Terminal A.
In addition to the temporary terminal changes, Newark Airport is currently undergoing vital runway maintenance, which is also affecting airline operations.
Runway 4R-22L — the airport's main landing strip — was last rehabilitated nine years ago, and is currently getting another surface makeover. The project began in April and is expected to finish in the second quarter of 2022.
Most of the work is being done at night and on weekends, but a full runway closure will last through (at least) Oct. 1. Due to limited runway capacity, Newark flights have experienced longer-than-usual taxi times, as well as metering and sequencing on approach for arrival.
This summer, United passengers passing through the airline's mega-hub at the airport experienced plenty of delays and cancellations due to the runway maintenance and reduced capacity.
Until all the work is finished next year, some travelers might want to consider flying to nearby LaGuardia and JFK airports if either of those is a convenient option.