Where travel agents earn, learn and save!
News /

Palladium Hotel Group's TRS Hotels offers new technology to make clients' stay better
This new technology will offer a new level of service and the ultimate convenience for hotel guests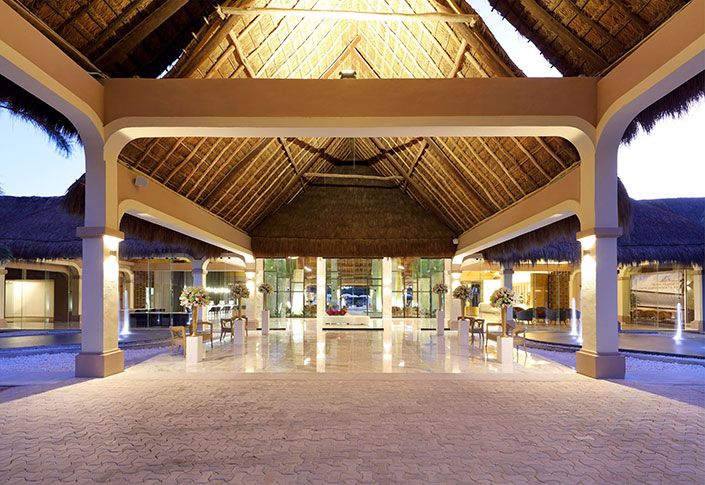 Palladium Hotel Group's TRS Hotels is pioneering new hotel technology  which will offer guests a range of services at their fingertips.
The new technology will allow guests to speak directly to their butler, housekeeping, the hotel's restaurants or transportation service via a dedicated online portal. The unique portal can be accessed from any smart phone, tablet or laptop while connected to the hotel's WIFI. The technology is currently in use at TRS Yucatan Hotel, which reopened in December following extensive renovations.
How to use the portal
Guests who log-in to the portal during their stay may request whatever they desire from the hotel's "wish list." Examples include customizing the beverages and snacks in their mini-bar, ordering aromatherapy for their room, or even requesting certain pillows or Nespresso flavors.
How this benefits clients
The technology offers additional features to ensure a smooth and relaxing vacation experience, such as: • A call button to connect directly with each room's personal butler • The opportunity to book in-resort transportation • Make reservations at any of the resort's restaurants in real time • Order room service, or contact housekeeping
The room key is in the form of a discreet RFID wristband which never requires re-programming and eliminates unplanned visits to the reception desk.
In-room entertainment
For a relaxing evening in, the interactive televisions offer a multitude of options including the latest films, a mirroring function for personal devices, and ES MOBILE, which allows visitors to continue watching their favorite programs and films on their own devices outside of their hotel room. There is also an app functionality that allows guests to connect to their own social networks, Skype or Netflix accounts, among other platforms. Guests can even order room service through their television.
Privacy is key
To ensure privacy, TRS Hotels utilizes in-room sensing equipment that allows the butlers and service staff to know whether guests are inside their rooms.
Get your dancing shoes on
The technology also extends to the hotel's music, allowing the dedicated "vibe manager" to adjust the playlists in any area of the hotel via his or her mobile device. This allows TRS Hotels staff to customize the energy of the area according to the guests, time of day, and activities to ensure the appropriate vacation atmosphere.
When and where to expect this
These technological innovations will be rolled out to TRS Turquesa Hotel in Punta Cana, and TRS Coral Hotel, which will open in November 2018 in Costa Mujeres, north of Cancun, Mexico.