Where travel agents earn, learn and save!
News /

JetBlue Travel Products launches new travel app 'Troupe'
Collaborative group trip planning app eases the stress of planning a trip with a group of friends or family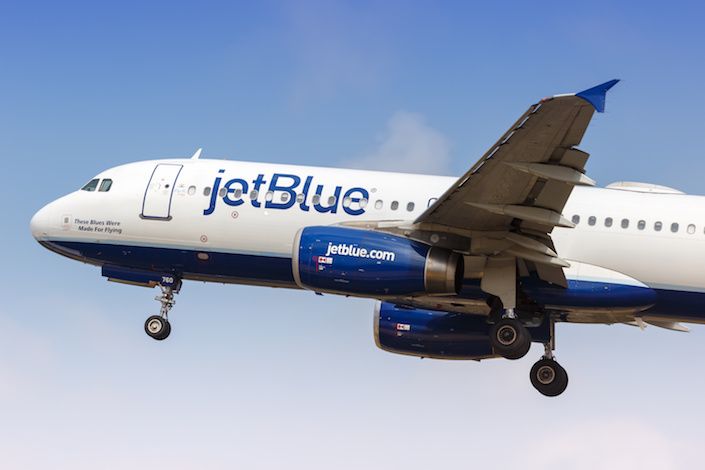 JetBlue Travel Products, a subsidiary of JetBlue Airways, announced the formation of Troupe, a free and collaborative group trip planning app. Whether organizing a family reunion, a bachelorette trip, or just gathering to reconnect with friends, Troupe relieves the stress that coordinating a group getaway can create.
A collection of ventures, JetBlue Travel Products continues to invest in new ideas and products in service of bringing humanity to all aspects of the travel journey. Following the successful relaunch of JetBlue Vacations in 2020 and the launch of Paisly in 2021, Troupe is the next step in creating unique and differentiated travel experiences for customers.
Aligned with JetBlue's efforts to make travel seamless for its customers, Troupe is a convenient app dedicated to taking as much work off planners' plates as possible. With Troupe, travelers can suggest, vote, and comment on dates, destinations, activities and stays, so everyone gets a say in the trip planning process. The easy-to-use app allows travelers to seamlessly keep track of everything in one place. Users can manage RSVPs, create polls, share notes, add suggestions, and vote as a group to build consensus and lock in a plan before they book.
Troupe brings groups together to decide on all the important details, so one person doesn't have to do it alone, presenting travelers with a stress-free experience from start to finish:
Make suggestions: Explore different destinations, stays, and activities, then add them to your group's shared trip and keep track of everything in one easy-to-use app
Vote and comment: Vote on which suggestions best suit the group, build consensus, and then finalize the details before booking
Collaborate and plan: Share links, videos, and notes with your group, so you can visit everything you want to see once you make it to your destination
One shared space: Whether you're gearing up for a friends trip to Miami, or going out of office with coworkers, Troupe brings your group together to decide on all the important details, so you don't have to do it alone
Less back-and-forth: Centralize your decision making as a group, so everyone gets a say without the long email threads. Then set deadlines, broadcast updates, and lock in a plan before you go. Getting everyone to agree has never been this easy
To plan your next group trip, download Troupe on the App Store or visit Troupe.com.