Where travel agents earn, learn and save!
News /

Highland Explorer Tours invites clients to join their Isle of Skye Volunteer Adventure in Scotland
Guests will make travel matter by supporting impactful local community project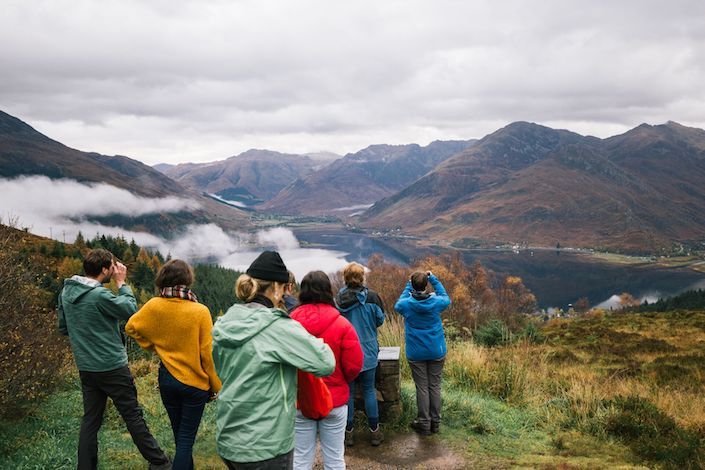 Highland Explorer invites clients to be part of an inspiring local community project on the Sleat Peninsula in October 2023 and March 2024. Guests can join the transformative 6-Day Isle of Skye Volunteer Adventure that strikes a perfect balance between exploring the magical Isle of Skye and making a positive impact on its unique landscape and habitats.⁠ They will marvel in the natural beauty of places that are undiscovered by mass tourism, leaving behind positive traces. This tour includes two unique MAKE TRAVEL MATTER® Experiences: a meaningful volunteering project with the Sleat Community Trust and an immersive visit to the National Centre for Gaelic Language and Culture, Sabhal Mòr Ostaig.
Highland Explorer has partnered with the Sleat Community Trust to help transform the community-owned forest of Tormore and make it more accessible to Skye's residents and the wider community with spellbinding views to the Scottish mainland and small isles. Each morning, guests will support this project through tree planting, accessible path building, and repair. ⁠The forest contains the remains of historical settlements that have great potential to be used by the residents and visitors to the island. However, the community needs more helping hands to make the forest more accessible. Guests will help plant native oaks and sycamore as a source of sustainably managed timber.
Morning volunteering will be well-rewarded in the afternoons, with a guided tour of stunning scenery, romantic castles, Fairy Pools, and whisky. Clients will also get the chance to learn some Scottish Gaelic phrases at Sabhal Mòr Ostaig with an exclusive tutoring session. They will embark on excursions to the iconic Eilean Donan Castle which was featured in the filming of the Highlander show and the James Bond movie, The World is Not Enough. Along with a visit to the stunning Highland estate, Armadale Castle and Gardens, home to the Clan Donald, one of the largest Scottish clans. Guests can also enjoy a visit to the distillery at Torabhaig, the second ever licensed Single Malt Scotch Whisky Distillery on the Isle of Skye. They will have the opportunity to take a tour, learn the secrets to Scotland's uisge beatha, the "water of life" and make a toast to the positive changes they have made – Slaint!