Where travel agents earn, learn and save!
News /

Haven Riviera Cancun Resort & Spa announces exciting expansion and growth: a new Conference Center, refreshing Pure™ Wellness Suites and an exclusive Serenity Club area
Haven Riviera Cancun is opening the doors to 102 luxurious Serenity suites on November 1st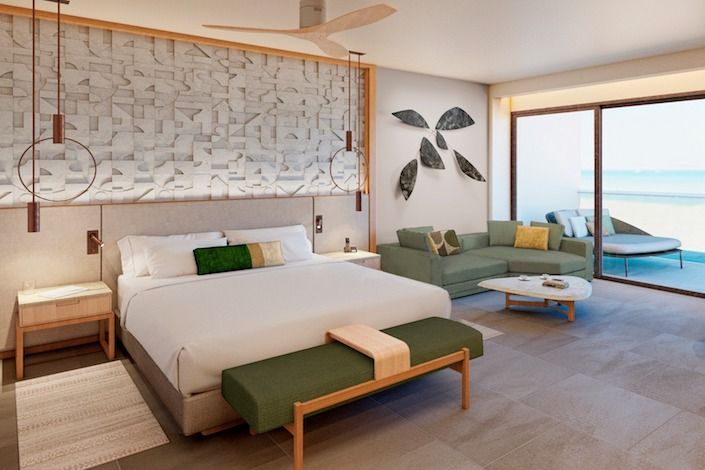 Haven Riviera Cancun, an adults-only luxury resort just 10 miles/15 km from the Cancun International airport, is excited to announce several new enhancements designed to elevate the "All Exclusive" guest experience.
They opening the doors to 102 luxurious Serenity suites on November 1st. This exclusive new area comprises all Serenity Club benefits, services and amenities guests already love, including dedicated concierge, luxurious suite amenities, complimentary green fees & golf cart, a relaxing spa hydrotherapy experience and exclusive restaurants with decadent cuisine.
Earlier this Summer, Haven Riviera Cancun launched a new selection of suites in order to provide a Pure™ Wellness experience to guests. Enjoy the freshest air quality in an atmosphere designed for relaxation in the new PURE ® Wellness Suites. A PURE™ Wellness suite undergoes a thorough seven-step process with state-of-the-art technology intended to trap and eliminate viruses, bacteria, and airborne particles, minimizing potential irritants. These suites are perfectly designed to provide a better night's sleep for guests, creating the ultimate revitalizing vacation experience.
Most important for discerning conference, meeting and incentive planners, Haven Riviera Cancun is very pleased to announce the recent groundbreaking on a new convention center for completion late 2023.
This 20,000 SQFT conference center, with a flexible, spacious design, can be personalized for all types of events. With state-of-the-art facilities and multiple break-out spaces, Haven Riviera Cancun is the perfect destination to host an array of occasions.
For information on these enhancements and more, please visit HavenResorts.com.