Where travel agents earn, learn and save!
News /

Feel the warmth with Discover Puerto Rico's flourishing sunshine to spare initiative
DMO introduces video series highlighting how their Pantone color, Puerto Rico Sunshine, has evolved and can be experienced by consumers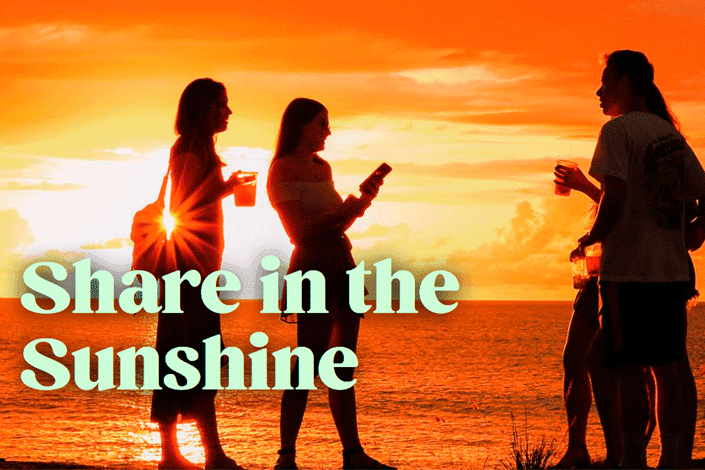 Discover Puerto Rico, the Island's Destination Marketing Organization (DMO), is breaking through with its sunshine via a new, original video series on their channels, inviting consumers to learn about and experience the Island's iconic sunshine and color. The four-part series highlights how the Island's official color, created in partnership with the Pantone Color Institute, has come to life through science, fashion, décor and local small businesses.
The series includes interviews with key partners that took part in the creation of the Puerto Rico Sunshine experience including, but not limited to: the Pantone Color Institute, who certified and made the original color; physicist Hector Jimenez, who measured the sun's rays on the Island to create the color; ECOs Paints, who developed a Puerto Rico Sunshine paint; Christian Cowan, who created a one-of-a-kind Puerto Rico Sunshine dress that appeared on his New York Fashion Week runway; Cristina Villalón, who lent her decorating tips with the vibrant color to the campaign; Bombazo Wear, who created clothing and accessories for traditional Bomba dancing in the color; Señor Paleta, who created a paleta (popsicle) in Puerto Rico Sunshine; Indulge Chocolat, who created chocolate bon bons reminiscent of the color; and Bettina Cosmetics, who developed three nail polishes inspired by Puerto Rico Sunshine.
Last year, Discover Puerto Rico announced their partnership with the Pantone Color Institute to create a first-of-its kind color inspired by the hue of Puerto Rican sunlight, based on findings by Puerto Rican physicist, Hector J. Jimenez. Dr. Jimenez calculated the color of sunbeams using various existing models of the solar radiation and the atmosphere at different moments throughout the day in several locations throughout the Island, which then was applied to create the color Puerto Rico Sunshine. Since then, the color has taken on a life of its own and sparked pride in the Boricua community, with local small businesses creating unique products inspired by the color now sold through the Sunshine Shop on the Discover Puerto Rico website Travelers can also partake in the new Sunshine Route – a curated map that showcases the latest ways for visitors to experience Puerto Rico Sunshine via a road trip to the sunniest destinations across the Island.
With no passport, currency exchange, or international phone plan required for U.S. citizens, Puerto Rico is the perfect place for those looking for a combination of unparalleled cultural experiences, breathtaking beaches, world-class culinary delights, natural wonders, and thrilling adventures – all under the remarkable Puerto Rico sunshine.
For more information about the destination, follow Discover Puerto Rico's social channels on Twitter, Instagram, and Facebook and visit DiscoverPuertoRico.com.