Where travel agents earn, learn and save!
News /

FCTG Independent Division announces global incentive trip & annual conference
Photo: S.S. Beatrice in Budapest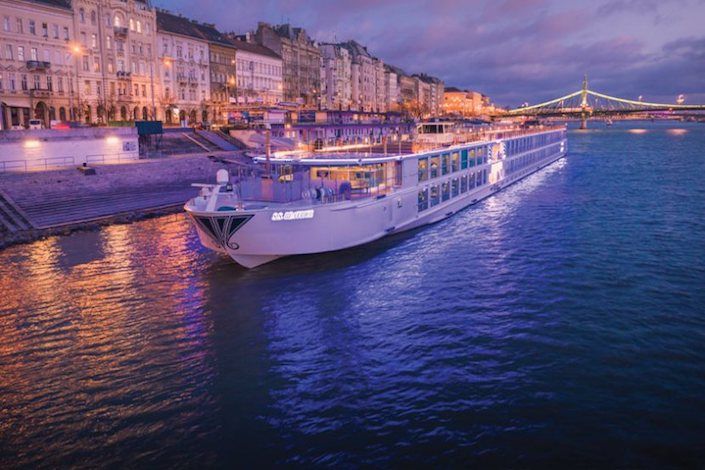 Flight Centre Travel Group's Independent Division is setting sail on a special rewards trip and will be inviting 50 of its top travel advisors to come along for the ride.
Comprised of Independent by Flight Centre in Canada and Independent by Liberty in the U.S., the Independent Division has partnered with Uniworld to completely take over the S.S. Beatrice for a journey along the Danube River from Budapest to Vienna. The inaugural Global Incentive trip, called 'Independent Icons,' will sail from Nov. 1-5, 2023 as a 100% FCTG Independent-filled voyage.
Flight Centre Travel Group currently has over 1,700 independent travel agencies across Australia, New Zealand, Canada, the U.S and South Africa. The top 10 advisors from each country will be invited to bring a guest on the journey, joining a small group of key suppliers and global leaders onboard.
"We are so excited to partner with Uniworld to host our inaugural Independent Icons global reward trip. We want to reward our incredible network of independent agents with something truly unique, designed just for them," said Danielle Galloway, Global Managing Director, FCTG Independent and Premium Divisions.
Galloway added that since independent advisors are not employees of FCTG, the company wanted to create an exclusive event to celebrate their achievements in a unique way.
Watch the reveal video for the trip below:
Ellen Bettridge, CEO of Uniworld, added: "We are delighted to honour the Independent Icons and celebrate their achievements with this incredible, all-inclusive incentive cruise. The destination-inspired S.S. Beatrice was an obvious choice for hosting the very first Independent Icons trip, allowing us to treat FCTG Independent's top achievers to five-star dining, immersive shore excursions and the outstanding service they deserve."
Annual Conference Announced
In addition to the launch of 'Independent Icons' trip, the Independent Division in Canada and the U.S. – comprising over 700 advisors across both Independent by Flight Centre and Independent by Liberty Travel – has also announced its annual conference in Punta Cana, Dominican Republic. Set to take place in May 2023, the conference, coined 'A New Independent Era,' will be hosted by Majestic Resorts.
"We are absolutely thrilled to be hosting the 'New Era of Independent' conference at the Majestic Colonial in Punta Cana in May of 2023," said Paula Miller, Director of Sales and Marketing, Majestic Resorts.
"Flight Centre Travel Group is like family to our Majestic Resorts team. The relationships we have with many of these agents has grown over the years and helped us establish our brand in both Canada and the U.S., trusting us daily with their clients. For that we are forever thankful. We welcome getting to know the new advisors and catching up with old friends, showing them the Majestic way of life," added Miller.
Source: Travelweek