Where travel agents earn, learn and save!
News /

Famed Las Vegas Strip Resort and Casino Circus Circus now available on ChoiceHotels.com
Photo: Circus Circus Hotel and Casino — Photo by Choice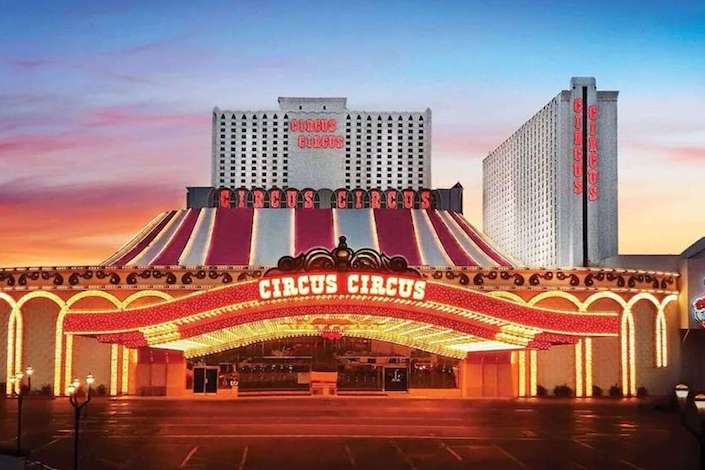 After entering into a landmark agreement last year with Choice Hotels International, Inc., rooms at Circus Circus Hotel & Casino are now bookable directly on ChoiceHotels.com. One of Las Vegas' largest and most popular family-friendly resorts, Circus Circus is the latest addition to the growing Ascend Hotel Collection, a global portfolio of resort, boutique and historic hotels.
Ideally located on the Las Vegas strip, the 3,700-room Circus Circus is renowned for providing leisure-oriented accommodations for all ages in the heart of the "Entertainment Capital of the World." In addition to unparalleled amenities, such as the world's longest-standing permanent circus, an indoor amusement park and expansive outdoor water park, guests can take advantage of award-winning onsite dining at the hotel's many restaurants, as well as easy access to popular Las Vegas attractions.
There are over 330 Ascend Hotel Collection properties open and in development worldwide as of September 30, 2022. In the coming months, additional hotels are scheduled to open in popular destinations, including Orlando, Florida; Sutter Creek, California; Lake Charles, Louisiana and Puerto Rico. By adding Circus Circus, Choice Hotels now offers over 6,500 rooms on the Las Vegas strip and guests can now book at more than 20 casino properties nationwide, including PENN Casino & Resorts.
Named a top hotel loyalty program by both USA Today's 10 Best Readers' Choice Awards and U.S. News & World Report, Choice Privileges membership is free, offering fast rewards, including bonus points, airline miles, or credits for premium coffee and shared rides through the exclusive, one-of-a kind, Your Extras program. For more information or to enroll in Choice Privileges, visit choicehotels.com/choice-privileges.