Where travel agents earn, learn and save!
News /

Delta launches Air+Rail program offering convenient and seamless train service between Amsterdam and Brussels, Antwerp
Increased choice and convenient travel options between Amsterdam and Belgium through a partnership with Thalys high-speed trains, providing fast and seamless train service from airport to city center destinations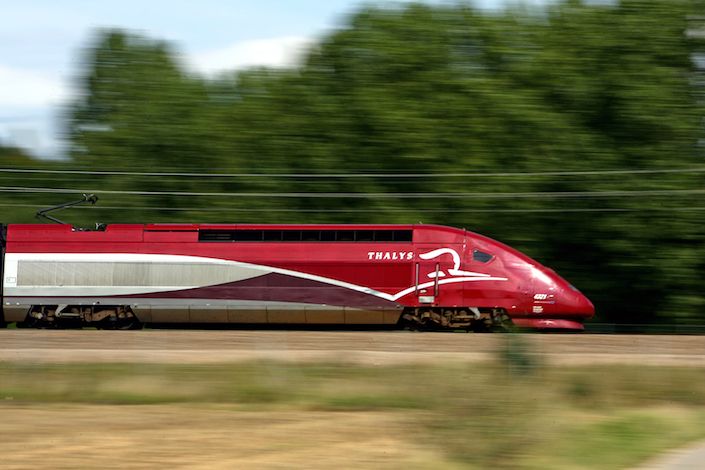 As customers look for more choice of European destinations and convenient ways to get there, Delta is today launching a new Air+Rail program in partnership with Thalys high-speed trains to provide fast rail connections between Amsterdam and the Belgian cities of Brussels and Antwerp.
The new agreement enables customers to seamlessly transfer between plane and train at Amsterdam Airport Schiphol with one ticket booking. From the train station, located in Schiphol's Central Plaza, there is convenient access and frequent service to the heart of Brussels and Antwerp with journey times of just over an hour. Thalys high-speed trains offer a comfortable travel experience with power outlets at each seat as well as wi-fi on every train.
The booking process through Delta's self-service channels could not be easier. The train segments are clearly identified throughout when selecting Brussels Midi/Zuid or Antwerp Central as the destination or origin, in the same way you book a flight. The travel process is also convenient: Customers who have booked the Air+Rail package can check in for their flight as normal. The only difference is that for the rail segment:
Customers can either check in on Accesrail.com to get their boarding pass, using the Delta ticket confirmation, or can obtain the train ticket at the train station ticket window. The train ticket will clearly show the seat and carriage of travel
On the day of travel, customers arriving in Amsterdam from a flight will go through customs as normal and collect their bags before connecting on the train
For those traveling on the train to Amsterdam Airport Schiphol, the same check-in process applies. Customers will collect their bags from the train before checking for their flight as normal
If You Go: Testing and Vaccination Requirements
The Netherlands and Belgium are open to all U.S. travelers. Entry to the U.S. from the Schengen area remains restricted except for U.S. citizens and permanent residents. Customers are advised to check entry requirements prior to travel. More details are available on the Delta Discover Map on delta.com. Delta's dedicated Travel Planning Center also contains detailed information for customers traveling internationally.
Delta prioritizes the health and safety of customers and employees, and the communities it serves. As part of the Delta CareStandard, aircraft are regularly sanitized, including rigorous cleaning of high-touch surfaces such as tray tables, screen and seatbelts. Customers must also wear a face covering throughout the journey. Thalys Trains is also committed to the safety, well-being and health of their customers with compulsory mask wearing, extensive cleaning and preventative disinfection for all areas of the train as well as additional personnel to support and protectcustomers.
For further information or to book Air+Rail service between Amsterdam, Brussels and Antwerp, visit delta.com, where new adventures await.