Where travel agents earn, learn and save!
News /

Delta Hotels by Marriott introduces new hydration program with waterdrop to help travelers embrace a moment of pause
As advocates for hydration, Delta Hotels by Marriott and waterdrop® aim to inspire leisure & business travelers to prioritize wellness while on the go and experience a new way of hydrating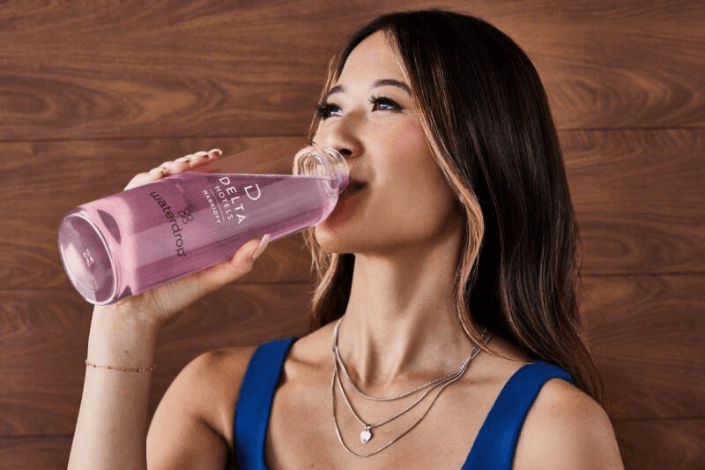 In a world that moves at a rapid pace, finding moments of pause and self-care is paramount to maintaining momentum. Delta Hotels by Marriott®, part of Marriott Bonvoy®'s global portfolio of 31 extraordinary hotel brands, is furthering its commitment to creating seamless and thoughtful travel experiences by introducing an exclusive new and complimentary hydration program with waterdrop®, whose mission is to encourage people to drink more water so that they can live a healthier, longer, and more sustainable life.
Guests checking into any of Delta Hotels' more than 120 locations around the world – including the new Delta Hotels by Marriott New York Times Square – can now indulge in a refreshing twist to their hydration routine, by infusing their water with waterdrop's compact, sugar-free flavor cubes – the world's first Microdrink cubes designed to dissolve and enrich water with natural fruits, plants, and vitamins. As waterdrop®'s Microdrinks dissolve, an effervescent transformation occurs, infusing the water with enticing flavors that stimulate the senses. This experience goes beyond just hydration; it's a moment for guests to collect their thoughts, rejuvenate, and find the boost or focus they need to continue their journey.
The Delta Hotels guest experience focuses on the details that truly matter, featuring a clean aesthetic and a modern take on comfort, delivering a streamlined and flawless stay. Every touchpoint is thoughtfully designed and prioritized to allow business travelers to glide through their day without friction, and to enable leisure guests to enjoy the journey and make the most of quality time with those they're traveling with or visiting.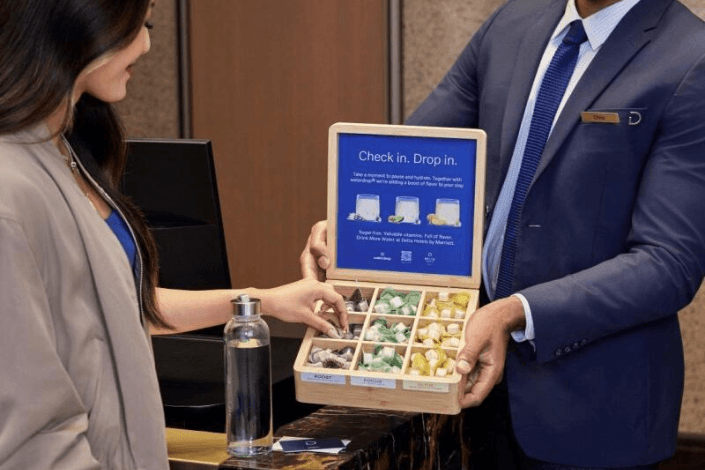 The brand's hotel amenities are rooted in its signature approach of meticulously delivering the key essentials guests need and eliminating everything they don't. This includes offering accessible hydration options from complimentary water bottles in room to hydration stations, which are conveniently located at select Delta Hotels to provide guests with an easy way to pause and rehydrate throughout their stay, while also benefiting the planet.
Delta Hotels participates in Marriott Bonvoy – the award-winning travel program from Marriott International – allowing members to earn and redeem points for their stay at hotels and resorts across Marriott Bonvoy's extraordinary portfolio of brands. With the Marriott Bonvoy app, members enjoy a level of personalization and a contactless experience that allows them to travel with peace of mind.
For more information on Delta Hotels' new hydration program with waterdrop, please visit delta-hotels.marriott.com.