Where travel agents earn, learn and save!
News /

Delta Air Lines has a new longest domestic route from Seattle
Delta has announced Seattle to Fort Lauderdale, becoming its longest domestic route from the Washington airport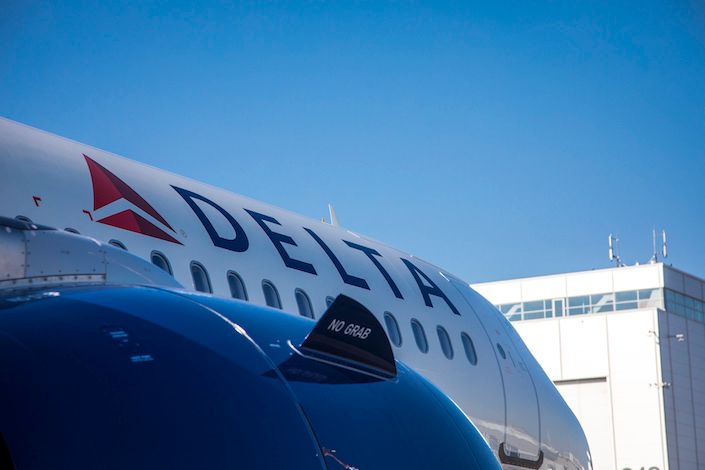 Delta has put on sale Seattle to Fort Lauderdale, which will take off this winter – no surprise.
It'll be the carrier's longest domestic route from its Seattle hub, beating Lihue by 16 miles (26km). But Fort Lauderdale was served previously by Delta, so it is 'simply' a resumption.
What's happening?
The 2,717-mile (4,373km) link from Seattle to Fort Lauderdale is already bookable and begins on December 16th, just in time for the peak Christmas rush.
Note: Operating 1x daily, it will use 180-seat B737-900ERs. In contrast, Alaska Airlines – its sole direct competitor – will use 178-seat B737 MAX 9s on the airport pair this winter.
Delta's offering is scheduled as follows, with all times local. Alaska, meanwhile, will have Seattle departures at 07:30 and 21:40.
Seattle to Fort Lauderdale: DL558, 08:00-16:25 (5h 25m block time)
Fort Lauderdale to Seattle: DL559, 18:00-21:00 (6h block time)
According to the Department of Transportation's T-100 data, Delta previously operated the route on a low-frequency basis (generally 2x weekly) winter-seasonally between December 2016 and January 2019. In total, it carried 18,528 passengers, with a seat load factor of 86.2%. Of course, that says nothing of fares.
Delta's seventh-busiest airport
Cirium data shows that Seattle is Delta's seventh-busiest airport by flights this summer, sandwiched in-between JFK and Los Angeles, as shown below. It has 31,149 departing flights, varying between 116 and 154 each day.
Atlanta: 170,611 departing flights this summer
Detroit: 66,979
Minneapolis: 66,686
Salt Lake City: 53,117
LaGuardia: 50,260
JFK: 43,759
Seattle: 31,149
Los Angeles: 30,670
Boston: 30,105
Orlando: 11,598
Delta has a quarter share of Seattle's services, about the same as three years ago. It is five times larger in Seattle than Southwest but less than half the size of Alaska.
52 Seattle routes
According to Ciriun, Delta has 52 routes from Seattle this summer. That does, of course, exclude Fort Lauderdale, which restarts in December.
Nine of the 52 are international, in order of flights: Vancouver, Amsterdam, Paris CDG, Cancún, Puerto Vallarta, Los Cabos, London Heathrow, Seoul Incheon, and Tokyo Haneda. (There's currently no Beijing or Shanghai.)
As you'd expect, the vast bulk of its Seattle flights – around nine in ten – are domestic. With over 6,600 departures, California is overwhelmingly its most-served state, with a network spanning eight airports. Next up are Oregon, Washington itself, Alaska, and Georgia.
The top ten routes
Delta's top ten routes this summer are summarized below. With 1,480 total departures, the short distance from Seattle to Portland, just 129 miles (208km) apart, has more services than any other. If broken down per day, it has up to 7x and a minimum of 6x.
Notice Atlanta. It has up to 8x daily in peak July and August, but as few as 5x, ranking third across the whole season.
Portland: up to 7x daily this summer (in order of most flights: E175, B737-800, A220-100)
Spokane: up to 7x daily (E175)
Atlanta: up to 8x daily (B737-900ER, B757-300, B757-200, A330-300, A330-900)
Salt Lake City: up to 7x daily (B737-800, B737-900ER, B757-200, A321)
Vancouver: up to 6x daily (E175)
Los Angeles: up to 6x daily (B737-800, B737-900ER, A321)
Boise: up to 6x daily (E175)
Minneapolis: up to 6x daily (B737-900ER, B757-200, B737-800, B757-300, A321, A330-900)
San Francisco: up to 6x daily (E175, A220-100, B737-800)
Anchorage: up to 6x daily (B737-900ER, B737-800)