Where travel agents earn, learn and save!
News /

Azores Airlines adds 2 new North America airbus A321 routes
Focused on North American tourists, the carrier now has three transatlantic routes from Madeira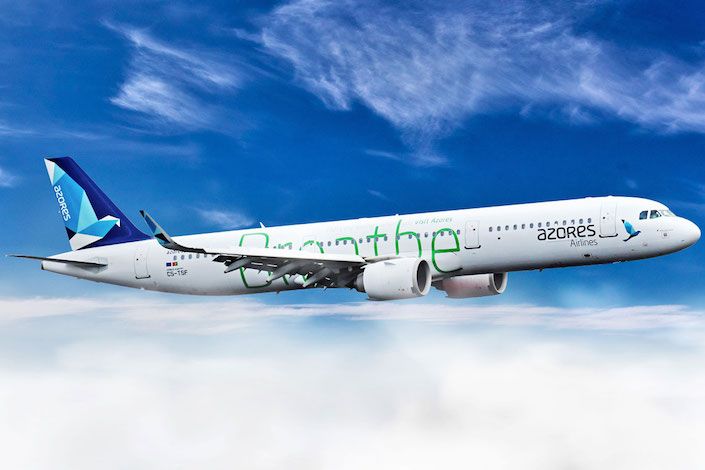 Portugal's Azores Airlines has added routes from Funchal – the capital of the ever-popular Madeira – to Boston and Toronto. The addition is even more notable as both are daytime services, which is rare overall but commonplace with the carrier. Turkish Airlines was the last carrier to add a daytime service across the Atlantic from North America.
Azores Airlines adds two routes
Funchal to Boston will begin on June 5th, 2024 (the 4th from Boston). Covering 3,000 miles (4,828 km) as the crow flies, it is precisely on the long-haul cut-off point. While it very briefly had flights in late 2016/early 2017, it is the first time it will be served regularly, making it a big deal. It is therefore 'technically' not new, but will have far more flights than before.
Funchal to Toronto will launch on June 7th (the 8th from Canada). At 3,421 miles (5,505 km), it is a brand-new airport pair and is of course slightly longer than to Boston. I look at the scheduling later.
Based on Azores Airlines' submission to Cirium, both routes will use 186-seat A321neos. But they will probably switch to 190-seat A321LRs, just like the existing Funchal-JFK route.
Also like JFK, the new additions will be weekly and revolve around inbound tourism, with Madeira Tourism apparently contributing to the financial incentives to encourage more North American visitors. It is unclear if they exist in partnership with a tour operator or are entirely standalone and reliant on regular bookings.
Daytime flights...
Given that these routes will focus on US and Canadian tourists, the flight times, summarized in the table below, are 'interesting.' Notice that Funchal-Boston has a longer block time than Toronto despite covering 12% less distance. Perhaps it is an error or is due to Boston's congestion.
| Route/direction | Day of the week | Times (local) | Block time |
| --- | --- | --- | --- |
| Boston-Funchal | Tuesday | 11:05-23:00 | 6h 55m |
| Funchal-Boston | Wednesday | 06:00-09:35 | 8h 35m |
| Funchal-Toronto | Friday | 06:25-09:35 | 8h 10m |
| Toronto-Funchal | Saturday | 11:05-23:50 | 7h 45m |
Azores Airlines has no crew base in Madeira, so the crew will need to overnight in hotels at both ends, adding to the costs and complexity. Overnighting the equipment in Madeira is also intriguing, with less productive use of aircraft.
What about the scheduling?
The scheduling set-up is similar to other Azores Airlines routes. The plan is that the operating A321 will route Porto-Boston-Funchal-Boston-Porto. The carrier's transatlantic Porto flights also start next summer.
For Toronto, it appears that the aircraft will arrive in Madeira from JFK on Thursday and leave the following day for Canada. Then, it will fly to Porto and back before operating to Madeira. When writing, it is unclear where it will fly on Sundays. It is quite a complex operation.