Where travel agents earn, learn and save!
News /

Anguilla Tourist Board invites you to "Lose The Crowd, Find Yourself" in Anguilla
A tourism delegation will travel to the US to promote the island's new relaxed protocols and remind visitors of the extraordinary experiences that await them in Anguilla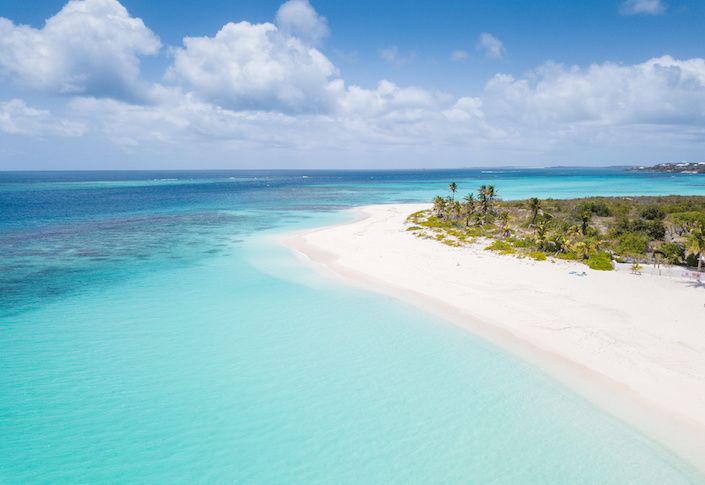 June 16 - The Anguilla Tourist Board (ATB) launches its official reopening campaign this week under the theme "Lose the Crowd, Find Yourself".
A tourism delegation led by Mrs. Stacey Liburd, Director of Tourism will travel to the United States to promote the island's new relaxed protocols and remind visitors of the extraordinary experiences that await them in Anguilla.
The ATB team, comprised of Mrs. Liburd and Mrs. Chantelle Richardson, Coordinator, International Markets, will be joined by representatives from Belmond Cap Juluca, Zemi Beach House, Tranquility Beach Anguilla, Malliouhana, Auberge Resorts Collection and Aurora Anguilla Resort and Golf Club.
Anguilla's successful Covid-control and updated safety protocols have earned the island a Level 1 classification from the Centers for Disease Control and Prevention (CDC), the lowest possible risk level. As an extra layer of protection for both residents and guests, as of July 1st, 2021 all visitors to Anguilla must be fully vaccinated at least three weeks before arrival to be allowed entry to the island.
Visitors must still apply for entry and produce a negative rt-PCR COVID-19 test administered 3-5 days prior to arrival, but they will no longer be tested on arrival or required to vacation in place. They will be free to explore the island's spectacular beaches, dine at their favorite local restaurants, and experience the destination's timeless appeal at their leisure.
The reopening campaign will take place in three phases and will target Anguilla's travel partners and potential consumers via in person sales calls, targeted advertising and social media channels. In Season 1, from June 18 – 30, the ATB delegation will visit the Southern US cities of Dallas, Atlanta, Tampa, Ft. Lauderdale and Miami, to promote the expanded summer airlift via St. Martin, a major gateway, as well as Seaborne Airlines' non-stop service from San Juan, Puerto Rico to the Clayton J. Lloyd International Airport in Anguilla. The delegation will meet with Virtuoso travel advisors, as well as with advisors from leading agencies Pro Travel, FROSCH, Travel Experts, Travel Edge, SmartFlyer and Travel Leaders.
In Season 2, the ATB will target the Northeast cities of Boston, MA; Greenwich, CT; New York, NY; Northern and Southern NJ; Philadelphia, PA; Washington, DC, and the Baltimore, MD and Virginia Beltway. In Season 3, the ATB heads to the West Coast, to visit travel partners in Los Angeles, CA, Las Vegas, NV and Phoenix, AZ.
For travel information on Anguilla please visit the official website of the Anguilla Tourist Board: IvisitAnguilla.com/escape.
https://admin.globalagents.net/uploads/2021/06/Roadshow-Promo-Video-_-Belmond-Cap-Juluca-June-2021.mp4
---
More Travel News:
Puerto Vallarta businesses receive the green light to increase their occupancy limits as COVID-19 declines
Cashless tipping and secure ID verification among Virgin Hotels' latest mobile app innovation
US DOT plans to fine Air Canada $25.5m for ticket refund delays
AMResorts announces 2 new resorts in Playa del Carmen and debuts Impression Concept