Where travel agents earn, learn and save!
News /

AirDNA Market Review | U.S. April 2021
U.S. short-term rental demand in April exceeded 2019 levels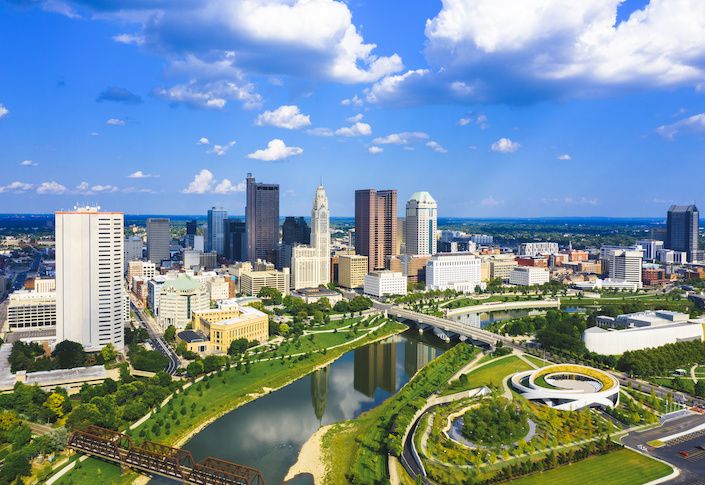 May 17 - U.S. short-term rental (STR) demand has now recovered to 2019 levels of demand. In April 2021, demand increased by 66.4% over 2020 levels and 5.4% over 2019 levels, marking the first month since March 2020 where demand exceeded 2019 performance. When looking at the other largest countries, the U.S. is an anomaly with global demand still 31% lower than in 2019 in April.
Of the 10 largest countries for short-term rentals, the U.S. is the only country that posted a positive month, followed closely by Mexico where demand was only down by 3.4%. Europe still trails in the recovery, with demand in Italy, Spain, and Germany down more than 45% in April. Better performance is ahead; each of these countries has seen booking trends improve as vaccines continue to roll out and people plan for summer travel.
U.S. Short-term Rentals Are Seeing Rapid Recovery in Demand
Most U.S. markets are feeling the demand recovery. Of the 265 U.S. markets that AirDNA tracks, 201 of those markets saw their April 2021 demand exceed April 2019 levels. That number is up from 178 markets in March and 153 in January. The markets still awaiting recovery mostly consist of dense urban markets, like New York (-74%), Boston (-74%), and Washington, DC, (-65%) where demand is still less than half of what it was in 2019.
Mountains and Beaches Buoy U.S. Occupancy Levels and ADRs
U.S. occupancy levels built on last month's strength and surprisingly rose in April to 61.6% from 60.9% in March; these levels normally fall in April after strong Spring Break demand in March. But strong pent-up demand for travel edged them up for the month. Of the 50 largest short-term rental markets, demand growth was strongest in Gatlinburg/Pigeon Forge, TN; (+69%), Gulf Shores/Mobile, AL (+42%); and Myrtle Beach, SC (+42%).
In quite a few U.S. markets, particularly beach locations, demand for this summer isn't just pacing well ahead of prior years. As of early May, it's already ahead of previous summers' levels. Santa Rosa/Rosemary Beach and Panama City in Florida and Hilton Head, SC, is already above 80% occupied for June 2021, with an additional seven markets where occupancy is already more than 75%.
Average daily rates (ADRs) continued to push higher in April to $245.42, which was 16.6% higher than April 2020, and 20.8% higher than April 2019. Combined with higher occupancy levels (+13.6%), the average revenue per available rental (RevPAR) increased to $151.09, or 37.3% higher than the same month in 2019.
Higher levels of demand are putting pressure on short-term rental booking platforms like Airbnb and Vrbo to increase their supply. In April, the combined supply of the two platforms reached 1.5 million in the U.S., surpassing pre-pandemic peaks, listings are down in urban areas where the demand recovery is lagging. New York, Los Angeles, and Boston have all lost more than 25% of their listings. New additions of homes outside of major cities have made up for that loss. Destination/resort markets have added 12% more listings and small city/rural areas have added 34% more listings than prior to the start of the pandemic.
Pacing Predicts the Best Summer on Record for Short-Term Rentals in the U.S.
Booking pace for this summer rose even further in April, with all months now at or above 2019 demand levels. As of May 1st, June has 25% more demand booked than as of the same time in 2019. While demand is strong today, performance is expected to continue to improve throughout this summer with more and more countries and markets able to attract visitors and participate in the recovery.
Even as overseas markets open to U.S. travelers, we expect that most Americans will travel domestically this summer. In 2022, demand will begin to reshuffle to more traditional travel patterns with demand returning to the major cities and internationally travel returning. While much of this demand may be incremental, the record summer of 2021 for short-term rentals may be difficult to repeat in 2022.
---
More Travel News:
Hertz selects $6 billion bid from Knighthead, Certares and Apollo to fund Chapter 11 exit
Airlines must forge meaningful partnerships to tackle environmental sustainability, says GlobalData
Downloading health app no longer required for tourists, says Belize
Germany drops testing requirement for vaccinated
UK pandemic savers could provide a boost to long-haul destinations post-COVID-19, says GlobalData