Where travel agents earn, learn and save!
News /

Accor launches Handwritten Collection of bespoke hotels
Photo: Hotel Shanghai Sheshan Oriental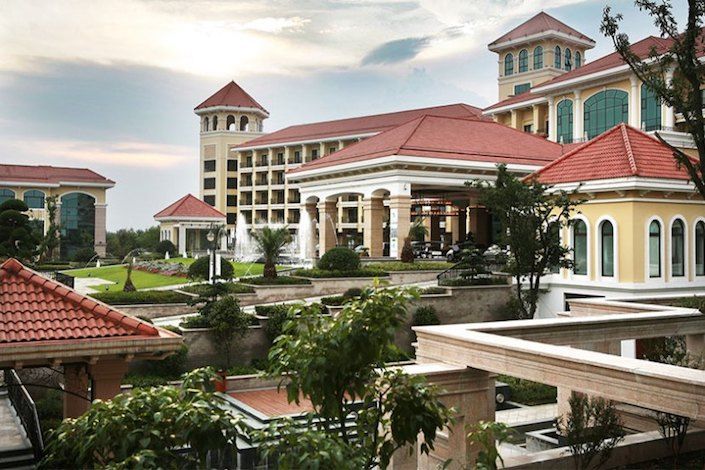 Accor has unveiled a new addition of bespoke hotels to its network of brands.
Called 'Handwritten Collection,' this global portfolio already has over 110 leads totalling more than 11,500 rooms, including 12 secured signings, with five hotels expected to debut throughout the first trimester of 2023.
Handwritten Collection properties opening over the next several months include:
Hotel Shanghai Sheshan Oriental, Handwritten Collection in Shanghai, China (opened January 19, 2023)
Le Saint Gervais Hotel & Spa, Handwritten Collection in Saint Gervais, France (opened January 19, 2023)
Wonil Hotel Perth, Handwritten Collection in Perth, Australia (opening February 2023)
Hotel Morris, Handwritten Collection in Sydney, Australia (opening February 2023)
Le Splendid Hotel Lac d'Annecy, Handwritten Collection in Annecy, France (opening April 2023)
Additional properties will open throughout the remainder of the year and beyond, including:
Hotel Les Capitouls Toulouse Centre, France (opening May 2023)
Oru Hub Hotel, Handwritten Collection in Tallinn, Estonia (opening May 2023)
Square Lodge Hotel La Roche sur Yon, Handwritten Collection in La Roche-sur-Yon, France
Sunrise Premium Resort, Handwritten Collection in Hoi An, Vietnam
Paris Montmartre Sacré Coeur, Handwritten Collection in Paris, France (opening spring 2024)
Additional properties in Bucharest, Romania and Madrid, Spain are also expected to open in 2023.
By the year 2030, the Handwritten Collection portfolio is expected to reach more than 250 hotels. In 2022, Accor signed on average globally more than one hotel per day and opened nearly one hotel per day.
The new collection has been designed with the needs of independent hotel owners in mind. With a current conversion rate of 80%, the bulk of properties joining Handwritten Collection will be conversion projects rather than new builds, requiring a simpler transition and a more sustainable growth and development model.
For more information go to all.accor.com.
Hotel Shanghai Sheshan Oriental – FUKAMI Japanese Restaurant
Le Saint Gervais Hotel & Spa, Handwritten Collection in Saint Gervais, France
Premier King River View with Sofa at Wonil Hotel Perth, Handwritten Collection in Perth, Australia
Hotel Morris, Handwritten Collection in Sydney, Australia
Le Splendid Hotel Lac d'Annecy, Handwritten Collection in Annecy, France
Source: Travelweek