Where travel agents earn, learn and save!
News /

The 2022 Best Countries Report ranks Switzerland as No. 1 in the World
Quality of life factors as most important for rankings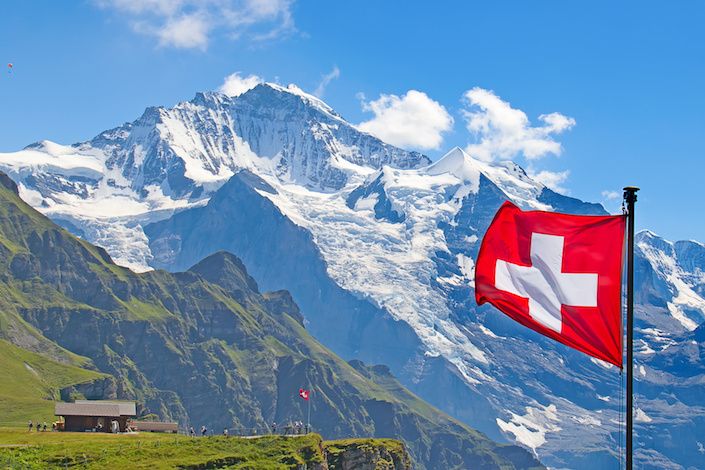 Switzerland returns to the top spot in the overall 2022 Best Countries, a ranking and analysis project by U.S. News & World Report; BAV Group, a unit of global marketing communications company WPP; and the Wharton School of the University of Pennsylvania.
Now in its seventh year, Best Countries evaluates 85 countries across 73 attributes. Attributes were grouped into 10 subrankings, including entrepreneurship, agility and social purpose. Quality of life became the most heavily weighted subranking this year, as determined by the most recent gross domestic product per capita data.
For the fifth time, Switzerland claimed the No. 1 spot, with Germany coming in at No. 2, followed by Canada at No. 3. The United States moved up two positions to No. 4, followed by Sweden at No. 5.
Key themes from the 2022 Best Countries Report:
Switzerland returns to No. 1. The country, which held the top spot from 2017 to 2020, scored well on quality of life and social purpose attributes. It is also perceived as a country that cares about human rights, as well as gender and racial equity and the environment
The Russia-Ukraine War influenced perceptions of those two countries and neighboring nations. Russia dropped to No. 36 in the Best Countries overall rankings, while Ukraine moved up to No. 62. Poland, Lithuania and Romania also moved up in the rankings
The fear of rising inflation and economic decline is a top concern. Eighty-five percent of survey respondents believe inflation will worsen. Among survey participants, 58% agree with the statement, "I am willing to pay higher prices if it helps put more economic pressure on Russia"
COVID-19 continues to factor into perceptions of health care. Seventy-nine percent of respondents agree with the statement, "I approve of my country's efforts to protect its citizens from the COVID-19 pandemic," while only 65% agree with the statement, "I trust my government to take care of my health and safety"
There is a desire for global leadership – as well as female leadership. Eighty-nine percent agree with the statement, "We need leaders that think beyond their own borders or their own self-interests," while 69% agree that "countries led by women tend to be better managed," up 1.4 points from last year
The 2022 Best Countries rankings methodology is based on a proprietary survey of more than 17,000 global citizens from 36 countries, including business leaders, college-educated individuals who are middle-class or higher; and general citizens who are nationally representative of their country.
The Best Countries rankings are part of U.S. News' government rankings initiative, which measures government performance at the international, state and local levels and includes the Best States and Healthiest Communities projects.
2022 Best Countries Rankings
See the full rankings here.
Switzerland
Germany
Canada
United States
Sweden
Japan
Australia
United Kingdom
France
Denmark
United States
China
Russia

United States
Germany
Canada

Sweden
Norway
Denmark

Sweden
Norway
Finland

Singapore
Japan
United States

Netherlands
Sweden
Norway
For more information, visit Best Countries and use #BestCountries on Facebook and Twitter.