Where travel agents earn, learn and save!
News /

100 million passengers for Carnival Cruise Line
The new Carnival Celebration is already proving popular with guests in its first few months of sailing from Miami.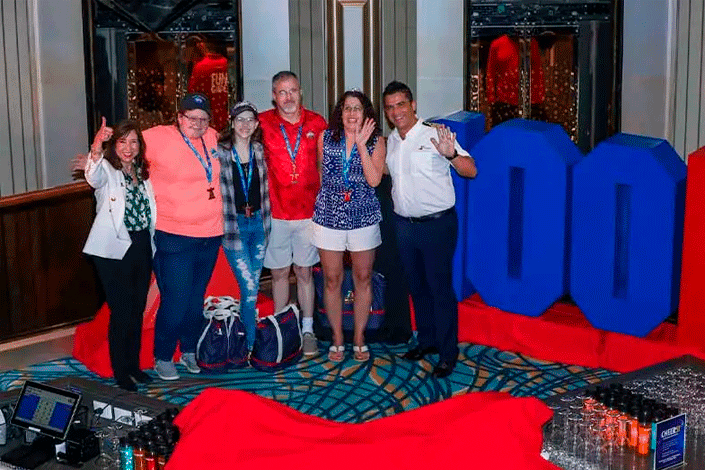 Photo: Carnival President Christine Duffy, the Clifford family and Carnival Sunrise Captain Luca Cherchi
Carnival Cruise Line is celebrating a major company milestone, and a first for the industry – it's the first cruise line to embark 100 million guests since its first sailing.
Carnival President Christine Duffy was on hand at embarkation on Carnival Sunrise at PortMiami yesterday as Debbie and David Clifford, on vacation from Ohio, boarded the ship with their family as Carnival's 100 millionth guests.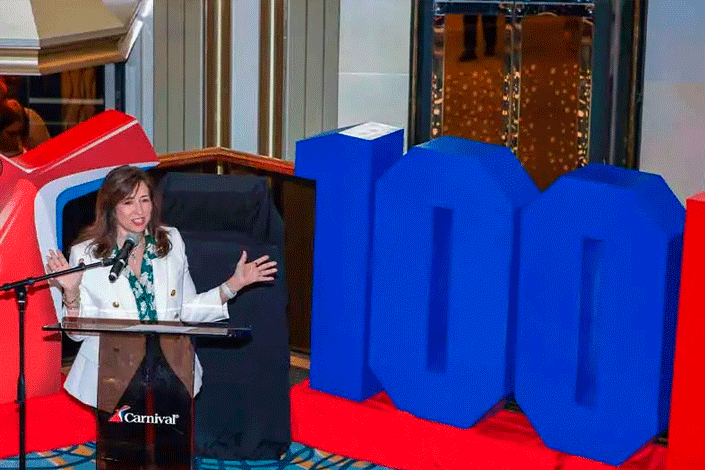 Christine Duffy, President, Carnival Cruise Line
The Clifford family received fanfare from Duffy and the ship's team members, led by Captain Luca Cherchi. Other guests embarking on the cruise took part in the festivities as well – including special photos signifying how each is 'One in 100 Million.'
"We're the first cruise line to meet this incredible mark of 100 million guests and I believe it is a testament to the fun, inclusive atmosphere our valued guests and our extraordinary team members have created together on board our ships for the past 51 years," said Duffy.
She added that there is "much more fun to come." Carnival has three more ships joining its fleet by the spring 2024.
Meanwhile Carnival Venezia, debuting this May, will expand Carnival's New York offerings from seasonal to year-round.
And later this year, Carnival Jubilee, a third sister ship to Mardi Gras and Carnival Celebration, will join the fleet and sail from Galveston, TX.
In the spring 2024, Carnival Firenze, sister ship to Carnival Venezia, will begin offering year-round cruises from Long Beach, CA.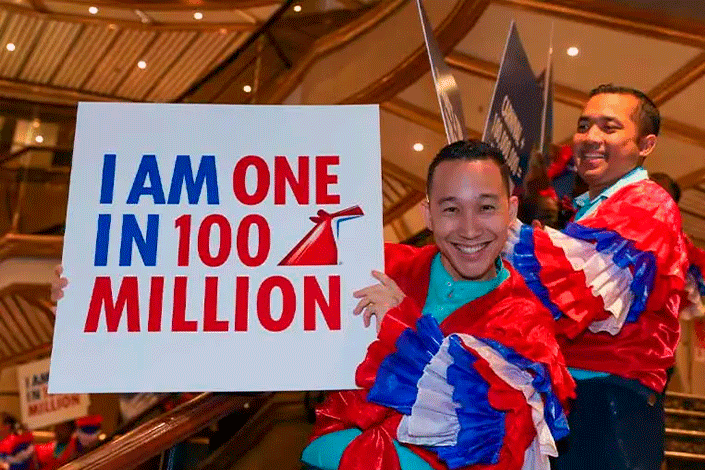 One in 100 Million celebrations with Carnival
Source: Travelweek