Where travel agents earn, learn and save!
FAM Trips /

Uzbekistan Adventures' Iran and Azerbaijan FAM 2022
Home of Persian Empire & the Land of Fire| October 22 – November 3, 2022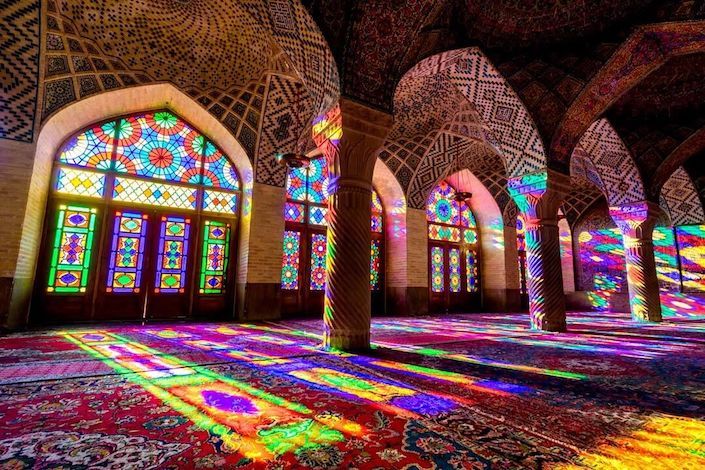 Iran
If you're drawn to places where echoes of ancient civilizations resonate down through the ages, Iran could be your thing. Some of history's biggest names – Cyrus and Darius, Alexander the Great, Tamerlane and Genghis Khan – all left their mark here and the cities they conquered or over which they ruled are among the finest in a region rich with such storied ruins. Walking around the awesome power and beauty of Persepolis, experiencing the remote power of Susa (Shush), and taking in the wonderfully immense Elamite ziggurat at Choqa Zanbil will carry you all the way back to the glory days of Ancient Persia.
Azerbaijan
Billing itself as the 'Land of Fire', Azerbaijan is a tangle of contradictions and contrasts. Neither Europe nor Asia, it's a nexus of ancient historical empires, but also a 'new' nation which has undergone an extraordinary transformation from the war-ravaged post-Soviet 1990s to an oil-enriched host of Formula 1 and Europa League football.
The cosmopolitan capital, Baku, rings a UNESCO-listed ancient core with dazzling 21st-century architecture and sits on a balmy bay of the Caspian Sea. In the surrounding semi-desert are mud volcanoes and curious fire phenomena. Yet barely three hours' drive away, timeless rural villages lie amid lush orchards backed by the soaring Great Caucasus Mountains.
Make most of 2022 while traveling to Iran and Azerbaijan:
Iran October 22-28, 2022
Azerbaijan October 28 - November 3, 2022
Trip Facts
Duration: 12 days/12nights
Starts and ends in: Shiraz (Iran), Baku (Azerbaijan)
Service Level: Standard+
Travel Style: Classic
Physical Grading: Average
Accommodation: Comfortable tourist-class
Tourism type(s): International, Adventure, Cultural, Culinary, Rural, Historical, Archeological, Responsible, Focus on Women
Iran part/Azerbaijan part: October 22-28 / October 28 - November 3
Cost
Iran: USD $1,420.00 per traveler (dbl/twn); $280.00 (sgl supplement)
Azerbaijan: : USD $1,070.00 per traveler (dbl/twn); $290.00 (sgl supplement)
Includes:
Accommodation 4*/5*
Full board meals
Spirit beverages (some dinners)
Transfers according to the itinerary (A/C tourist class vehicles)
English-speaking licensed and certified guide services
Entrance fees (mentioned sights and museums)
Daily bottled water
Uzbekistan Adventures complimentary tour leader services
Excludes:
International return flight
International flight from Tehran to Baku (USD $120.00)
Consulate VISA fee (visa sticker fee for US/UK/Canadian nationals – USD$100.00)
VISA sticker fee (visa on arrival – EUR€75.00)
Azerbaijan e-Visa USD$40.00
Gratuities to guide and driver (usually recommended: USD$7-10 p/p, p/day to a guide, USD$5-7 p/p, p/day to a driver)
To apply, please email vladimir@uzbekistan-adventures.com.