Where travel agents earn, learn and save!
Travel & Selling Tips /

Sandos invites travellers to pay homage to nature with these tributes
Paying Homage To Nature Each, and Every Day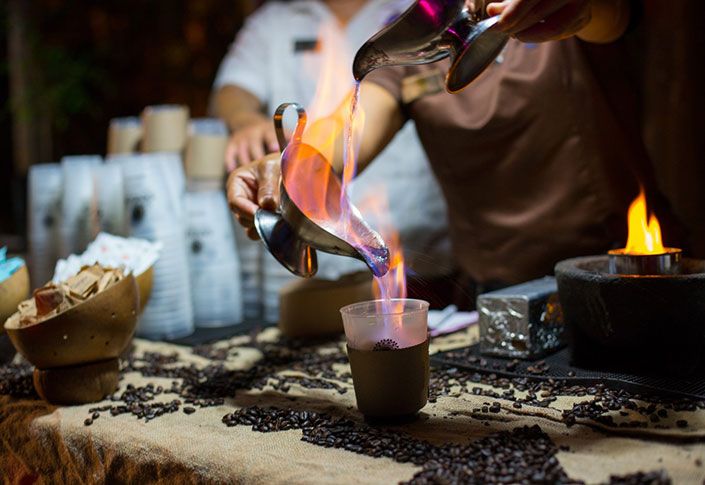 Meditate by a natural sink-hole, take part in an ancient Mayan ball game, or learn how to survive in the jungle. There´s so much more to Sandos Caracol than you thought.
Each day of the week is dedicated to honoring a different aspect of local culture through fun and adventurous eco activities, where you'll learn about the region's history, nature, culture, and wildlife.
MONDAY - Earth
The ancient Mayans who once inhabited these lands used the earth, the trees and the animals in their day-to-day life.
TUESDAY - Wind
The wind blows through palm trees, along mangrove forests and across the Caribbean waters here in our corner of the breathtaking Riviera Maya.
WEDNESDAY - Corn
Corn has always been a staple in Mexican cuisine, even up until the present day, as seen in favorite foods like tamales and tortillas. Here in the Yucatan Peninsula, the locals incorporate corn into their everyday life and diet as a main form of sustenance.
THURSDAY - Water
The waters of the Riviera Maya go beyond the Caribbean Sea. The entire region is filled with thousands of cenotes: natural wells with crystal clear waters that connect to an endless network of underground rivers.
FRIDAY - Sun
The sun gives light, life and warmth to our world, shining bright over every civilization throughout history.
SATURDAY - Fire
The Mayans of the Yucatan Peninsula have found many uses for fire over the centuries, whether they were cooking food, creating light or performing a ceremony.
SUNDAY - Roots
From the roots of Yucatan history to the roots of the mangrove forests that provide a home to so many wild animals, the lands of the Riviera Maya are deeply embedded with heritage.
To see a special tour offered by Sandos Caracol Eco Resort click here.
Latest Travel & Selling Tips