Where travel agents earn, learn and save!
Led by a National Geographic Explorer and television host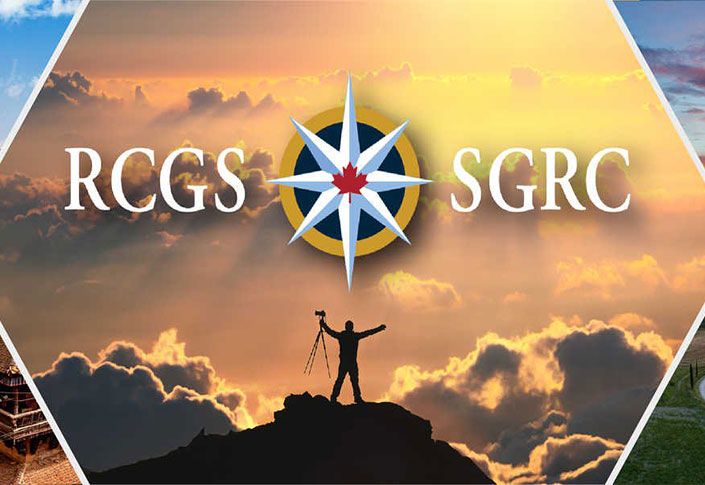 Since the dawn of time humans have explored the world in search of the stories worth telling; the cultural traditions that have shaped our history, the raw and wild outdoors untouched by man, and the incredible creatures that share our planet. Isn't it time you joined them?
Led by renowned explorers, authors, photographers, and fellows of The Royal Canadian Geographical Society - and a thirst for adventure - roam to the furthest reaches of the globe on some these transformative Exodus RCGS Quests.
With only 8 exclusive departures for 2020, These are the kinds of adventures travel legends are made of.
Start Exploring
RCGS: Highlights of Nepal with Javier Frutos
• Enjoy magnificent views of the Annapurnas, including sacred 'Fishtail' Mountain • Walk through picturesque villages in the Annapurna foothills • Take a boat across Pokhara's Phewa Lake and walk to the World Peace Pagoda • Explore medieval Bhaktapur, one of the ancient cities of the Kathmandu Valley • Search for rhinoceros and crocodiles on a jeep safari and dugout canoe ride in Chitwan • Discover all that Nepal has to offer with RCGS photographer and Canadian Geographic Creative Director, Javier Frutos
RCGS: Hidden Treasures of Jordan with Wade Davis
• Watch centuries of history come to life at Jordan's desert castles • Enjoy some well-deserved relaxation with a float in the Dead Sea • Visit Mt Nebo, claimed to be Moses' burial site • Spend two full days getting to know Petra, the rose-red city • See the Dead Sea Scrolls at the ancient Citadel in Amman • Uncover Jordan's secrets with writer, photographer, filmmaker and renowned explorer, Wade Davis
RCGS: Peru's Inca Trail with Aaron Kylie
• Enjoy a guided tour of Machu Picchu to discover the ruins • Visit the Sacred Valley, including Pisac and Ollantaytambo • Explore the museums and churches of the ancient Inca capital, Cuzco • Learn the secrets of the Incan Empire with Canadian Geographic Editor-in-Chief, Aaron Kylie
RCGS: Norway Arctic Lights & Whales with Jill Heinerth
• Visit the Andoya Space Center and learn about the Aurora Borealis • Search for Humpbacks, Fin and Killer Whales • Try your hand at ice fishing at Lake Kringelvann • Explore the Norwegian Arctic with RCGS Explorer-in-Residence, filmmaker and world-renowned underwater explorer, Jill Heinerth
RCGS: Southern Africa Cape Town to Vic Falls with Michelle Valberg
• Discover the sights and sounds of cosmopolitan Cape Town • Enjoy 2 days of game viewing in Etosha National Park • Behold the mighty Victoria Falls • Explore the world's highest sand dunes in Sossusvlei • Cruise the Okavango River in a mokoro • Experience 4 distinctly different countries with Canadian Geographic Photographer-in-Residence, Michelle Valberg
RCGS: Thai Indochina Explorer with George Kourounis
• Spend a night in the Mekong Delta at a homestay guesthouse • Visit the moving Killing Fields of Cambodia • Watch a spectacular sunrise at Angkor Wat • Explore the jungle trails of Thailand • Crawl through the Cu Chi war tunnels • Experience 3 distinctly different countries with renowned explorer, filmmaker, photographer and RCGS Explorer-in-Residence, George Kourounis
RCGS: Highlights of Northern India with Jeff Fuchs
• Sunrise pilgrimage to the Taj Mahal • Search for the elusive tiger • Cruise along the holy Ganges River • Feast on delectable local cuisine and sip on celebrated teas • Stories and insights from celebrated Himalayan explorer, tea purveyor, and award-winning author, Jeff Fuchs
RCGS: Italy's Chianti Walking & Wine with Gilles Gagnier
• Walk the classic rolling hills of Tuscany accompanied by the publisher of Canadian Geographic, Gilles Gagnier • Explore the historic streets of Florence • Enjoy famous wines at the Wine School of Siena • Spend nights in a converted farmhouse
For more information, please visit exodustravels.com. Learn more about Exodus Travels here.
See other Exodus Selling Tips here:
Exodus Travels' Bestselling Cultural Tours
5 Must Do Egypt Experiences from Exodus Travels
Exodus Travels: Four Game of Thrones locations and how to easily visit them
Exodus Travels reveals 10 places you must visit in India
Introducing Holland Bike & Sail – Tulip Tour with Exodus Travels
Latest Travel & Selling Tips