Where travel agents earn, learn and save!
Travel & Selling Tips /

Here's what you need to know about the El Beso section in Ocean El Faro
Ocean El Faro El Beso, the adults only experience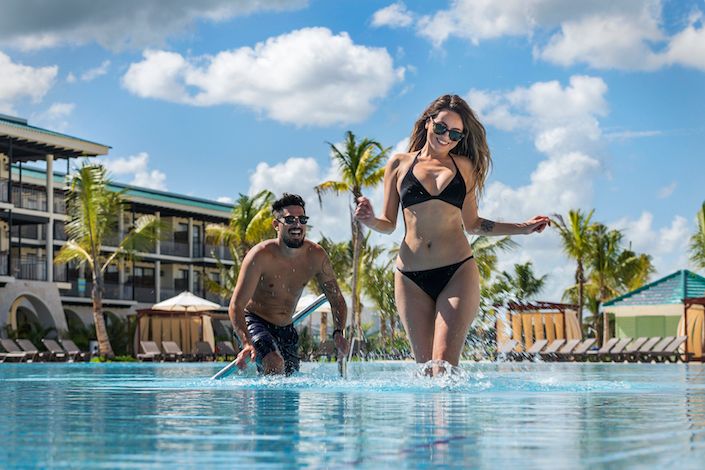 Ocean El Faro El Beso is located on the seafront overlooking the idyllic beaches of Punta Cana, It is a newly built fivestar resort with impressive colonial-style interior design.
Ocean El Faro El Beso, an exclusive adults-only area, aimed at those seeking a peaceful environment to relax with their partner or to enjoy the company of friends.
El Beso at Ocean el Faro guests are not limited to the premises of the adult only section. Those guests can enjoy the entire resort's facilities.
Multigenerational travel of groups, weddings and family vacations are a great success combining both sections, each one for a different traveler's need.

Ocean El Faro El Beso (Adults Only Section):
2 outdoor swimming pool
1 outdoor jacuzzi
Bluemoon restaurant
Pez Dama restaurant
Snack bar
Beach bar
Large beach area
Exclusive entertainment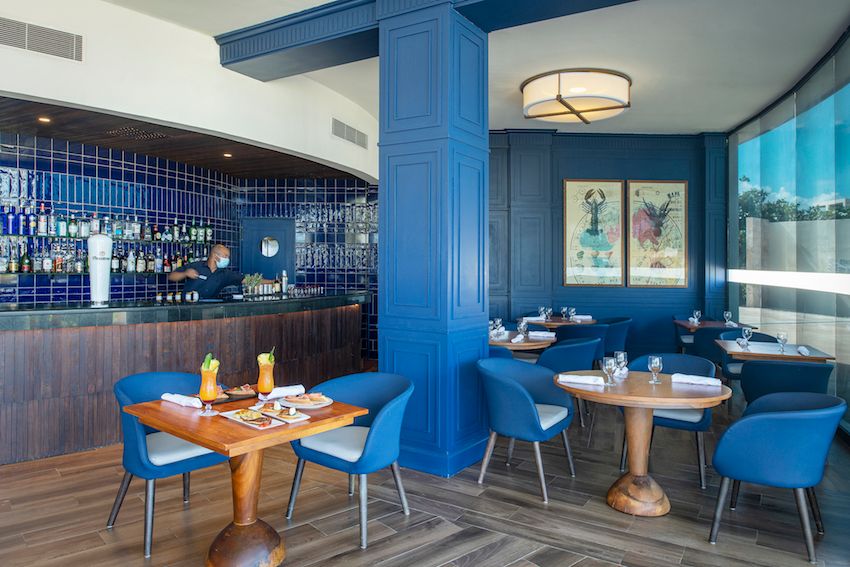 Privilege Lounge
Suites:
The El Beso of Ocean El Faro features equipped Junior Suites with all the necessities to guarantee your comfort.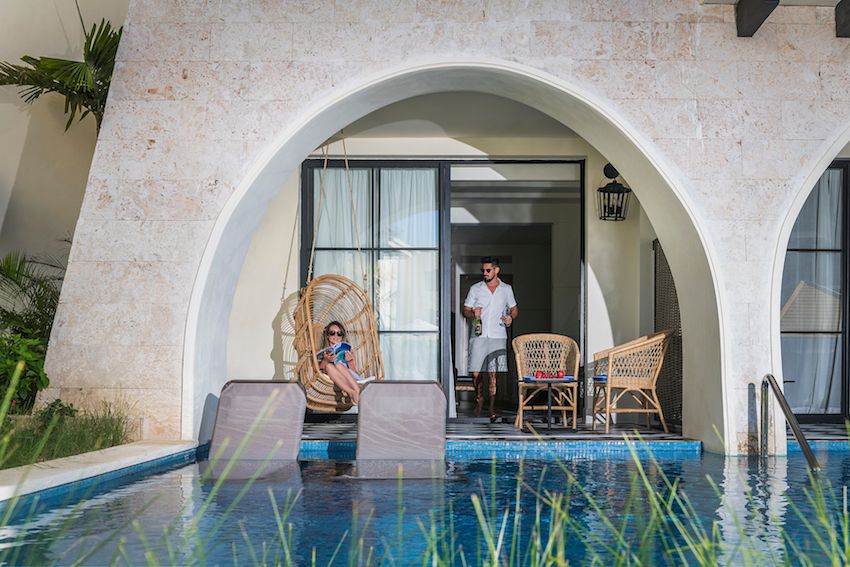 Junior Suite Swim Up Suite
Restaurant and Bars:
Ocean El Faro El Beso provides its exclusive Pez Dama Restaurant, as well as access to all of the bars and restaurants at Ocean El Faro. Th hotel offers a delicious international culinary cuisine, signature dining and themed bars and restaurants to satisfy the most demanding tastes.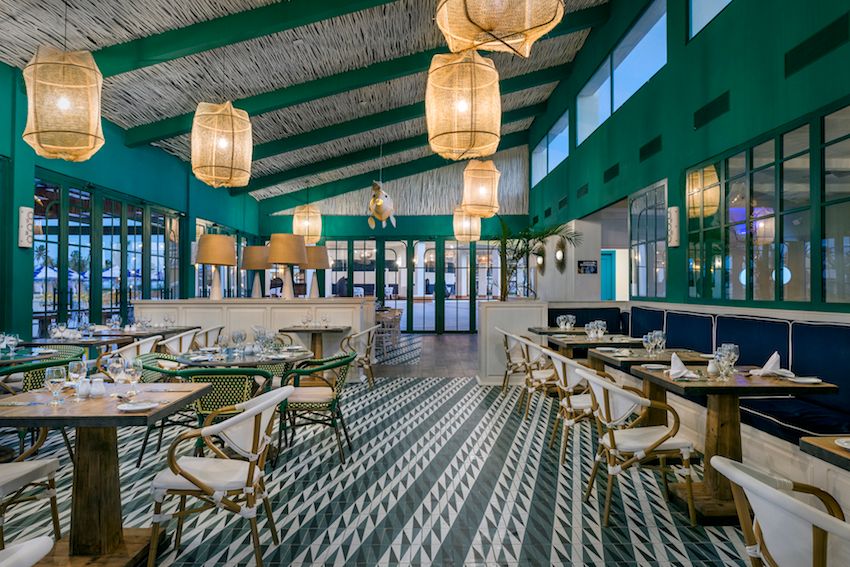 Pez Dama Restaurant
Exclusive Entertainment:
The section provides an exclusive entertainment program, such as mixology, live music, performance and many others.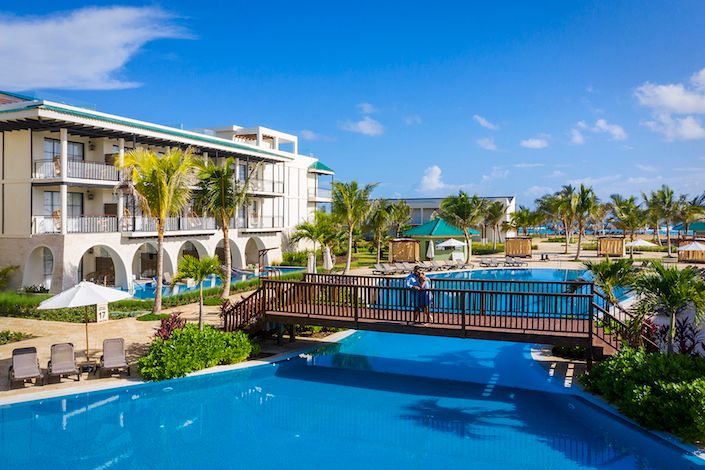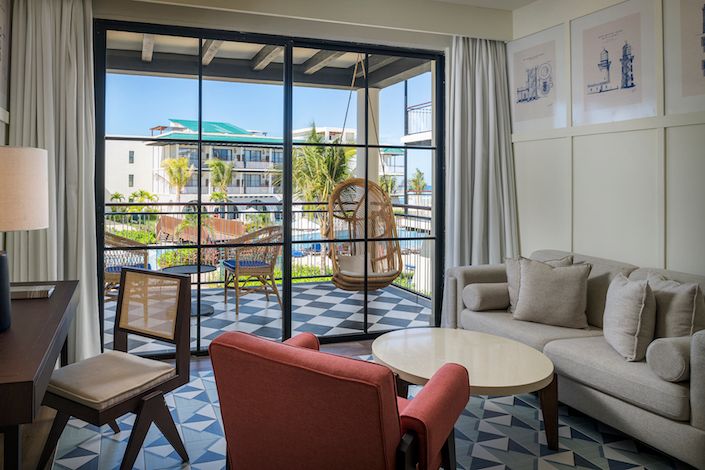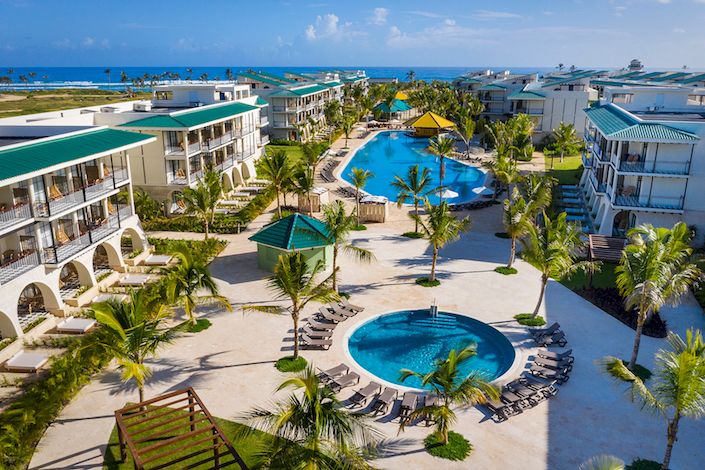 Latest Travel & Selling Tips