Where travel agents earn, learn and save!
What to do in Iceland during your free time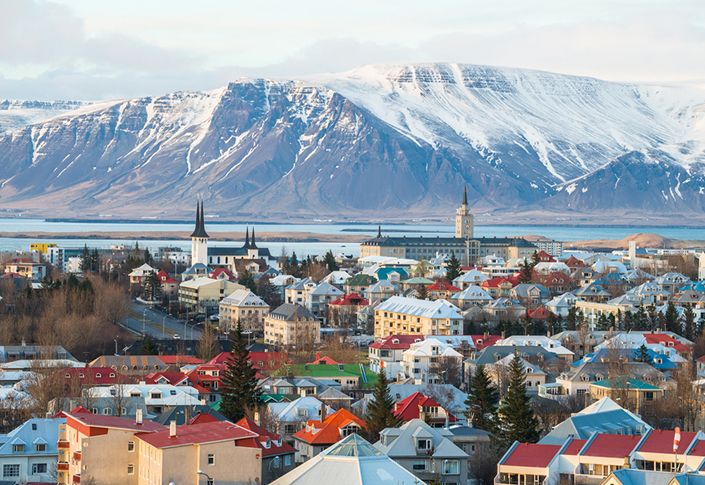 Go Ahead tours would like to share these 5 travel tips to make your trip to the Land of Fire and Ice even better. 
5. Spend as much time as you can outside
Iceland provides spectacular experiences for nature lovers and outdoor explorers. From waterfalls and geysers to volcanoes and geothermal pools, Mother Nature puts on incredible shows every day of the year. Plus, the capital city of Reykjavik is easy to navigate on foot, so you don't have to spend money on taking cabs or a bus.
Stay comfortable by packing layered clothes, good shoes, and a poncho or rain jacket. You'll also want a good camera ready at all times to capture vibrant landscapes and unique natural wonders.
4. Visit the Tourist Information Centre
If you're adding days before or after your tour to explore on your own, visit this spot in Reykjavik and you'll feel like a local in no time. Centrally located, the Tourist Information Centre was just a few blocks from our hotel, and all the literature was free. It was an unbelievable resource for helping us plan during the two days we stayed after our Go Ahead trip. It was well worth it. We decided to take a charter plane to the Westman Islands, which was the trip of a lifetime!
3. Take a ferry to Viðey Island
Viðey is the largest of the islands in Kollafjörður Bay. Getting there from Reykjavik by ferry in inexpensive, and you can spend anywhere from an hour to a whole afternoon walking around the island. The views looking back to the city are incredible! This is a low-cost, low-key activity that we so enjoyed as an addition to our trip. We did this on our own and caught the ferry back when we were ready. It runs multiple times every day during the summer, and on the weekends in the fall and winter, so there's very minimal planning needed!
4. Plan on "tasting" for some meals
We opted for smaller meals rather than extravagant sit-down ones and enjoyed simple, fresh foods, rich coffees, and even some local licorice. We had fun making our own kind of "tastings" with little bits of seafood and other treats. It kept our costs low and also made us feel like we really got to enjoy more places.
5. Go for a swim!
Everyone in Iceland swims, whether at a public pool fed by geothermal waters or at the breathtaking Blue Lagoon. Swimming in Iceland is like no place else. Packing a swimsuit is a must!
Iceland's immense beauty is sure to heighten your senses. With proper planning and an adventurous spirit, everyone can enjoy the country's natural splendour.
Latest Travel & Selling Tips