Where travel agents earn, learn and save!
Travel & Selling Tips /

Did you ever wonder what makes Sandos Caracol an Eco Resort?
What makes Sandos Caracol an eco resort?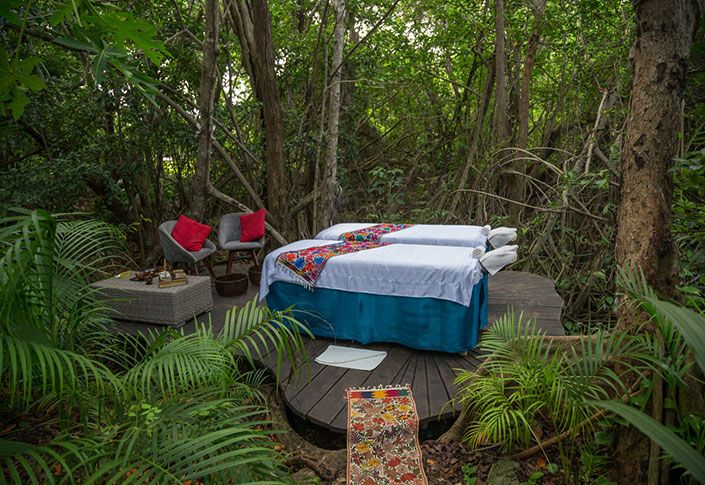 Sandos Caracol is nestled in the heart of one of the planet's most spectacular regions: the Riviera Maya. This destination is bursting with natural beauty like its incredible jungles, mangroves and coral reefs.
At Sandos Caracol, they believe in caring for our natural surroundings and the local wildlife. It's their  priority to protect the plants, wildlife and ecosystems where we live.
What makes Sandos Caracol an eco resort?
Sandos Hotels & Resorts has implemented the following programs and standards to care for their surroundings and make sure that guests can experience a true eco vacation:
• Programs for energy-saving and alternative energy sources
• Water-saving programs, including a water treatment plant
• Recycling programs and containers
• The "Plant a Tree" program so guests can commemorate their stay by planting a native tree at the resort
• Environmental education programs for guests and employees
• On-site organic vegetable garden and compost system fueled by the organic leftovers from Sandos Caracol's restaurants
• Strict animal policy to benefit the native wildlife that live at the resort
• On-site plant nursery with reproduction programs for regional palm tree species like chit, guano and nacax, all of which are currently endangered
Certifications
As a result of their efforts working with the Riviera Maya's environment, they have received several local and international recognitions as an eco resort, including:
• Pack for a Purpose
• Campana Corazon Azul
• Gold Travelife - Sustainability in Tourism
• Rainforest Alliance Certified
• Xyaat - Ecotourismo Comunitario Maya
Sandos Caracol just received a new award! Check out what it is here.
Latest Travel & Selling Tips