Where travel agents earn, learn and save!
Travel & Selling Tips /

Booking.com unveils Canada's Most Welcoming Places and the Traveller Review Awards 2023 recipients
Newfoundland and Labrador makes its debut in the top ten Most Welcoming Regions on Earth, with Nova Scotia claiming the title of Most Welcoming Region in Canada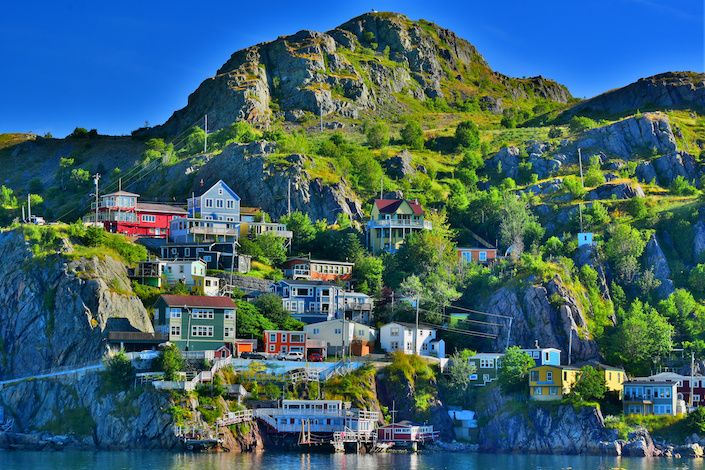 As travel continues to make its return in most parts of the world, the 11th annual Booking.com Traveller Review Awards recognize travel providers from across 220 countries and territories for their commitment to providing consistently excellent service and hospitality over the course of the year. Based on a pool of over 240 million verified customer reviews on Booking.com, 1,364,415 accommodation partners, 230 car rental providers and 58 airport taxi suppliers are receiving a Traveller Review Award 2023. Italy leads the way again in 2023 with a total of 170,638 accommodation awards, followed by Spain (108,217), France (103,365), Germany (76,479), Croatia (64,206), Poland (60,721), UK (60,697), Greece (54,473), Brazil (53,658) and the US (46,839).
Hotels and apartments continue to shine
The most awarded property type within Canada is hotels, claiming 1,360 across the country. In second place is apartments with 1,360 awards, then bed & breakfasts with 979, holiday homes with 651, and rounding out the top five is chalets with 429 awards. Globally, apartments take the top spot for the sixth year in a row, with 629,421 partners being recognized for their efforts in the 2023 edition of the Traveller Review Awards.
When it comes to the countries being recognized with the most awards for homes, apartments and other unique places to stay, Italy (153,895), Spain (98,788), France (94,285), Germany (64,748) and Croatia (63,219) lead the way.
A more sustainable traveller experience
Nearly one in ten accommodation award recipients globally (122,095) have also been recognized with a Travel Sustainable badge for their efforts to operate more sustainably. In fact, Travel Sustainable accommodations were three times more likely to receive a Traveller Review Award 2023, compared to those not being recognized with a Travel Sustainable badge. Out of all accommodation types, hotels had the highest share of Travel Sustainable accommodations (15%) receiving a Traveller Review Award 2023.
Arjan Dijk, SVP and Chief Marketing Officer for Booking.com, commented: "It's that personal attention to detail when checking in or sharing helpful recommendations to explore the destination like a local that demonstrates how our partners show up and shine for travellers in a multitude of ways each and every day. These awards are our way of thanking them for their dedication to making everyone feel welcome and to going out of their way to create incredible experiences for our customers. Whether it's a friendly greeting from a taxi driver at the airport, sharing some local driving tips at the car rental counter or a thoughtful note waiting in the room, our passionate partners help make every trip more special."
2023's Most Welcoming Places in Canada and Beyond
This year's Most Welcoming Places have all been identified based on the share of accommodation partners receiving a Traveller Review Award 2023* and provide even the most seasoned traveller with inspiration for their future trips. Here are the most welcoming places across Canada.
2023's Most Welcoming Cities in Canada
Baie Saint Paul, Quebec
Niagara-on-the-Lake, Ontario
Golden, British Columbia
St. John's, Newfoundland and Labrador
Banff, Alberta
Jasper, Alberta
Mont-Tremblant, Quebec
Quebec City, Quebec
Revelstoke, British Columbia
Moncton, New Brunswick
2023's Most Welcoming Regions in Canada
Nova Scotia
Quebec
Alberta
British Columbia
Ontario
The real stars of the show, the local properties themselves, have earned consistent Booking.com scores of 9.7 or higher across anywhere from 50 to over 400 reviews. Here are ten of the consistently highest rated Traveller Reviews Awards properties in Canada.
This year's Most Welcoming Places on Earth span five continents and feature hidden coastal gems, rural destinations surrounded by breathtaking natural beauty, a bustling Latin American metropolis, and a fan favourite island here in Canada with its own time zone and dialect.
2023's Most Welcoming Cities On Earth
Polignano a Mare, Italy
Hualien City, Taiwan
San Sebastián, Spain
Dresden, Germany
Klaipeda, Lithuania
York, UK
Ushuaia, Argentina
Porto De Galinhas, Brazil
Mexico City, Mexico
Gold Coast, Australia
2023's Most Welcoming Regions On Earth
La Rioja, Spain
Epirus, Greece
Oberosterreich, Austria
County Down, UK
Mures, Romania
Marlborough, New Zealand
Ninh Binh, Vietnam
Limon, Costa Rica
Newfoundland & Labrador, Canada
North Dakota, US
For more about exploring and experiencing all these welcoming cities have to offer, check out this destination guide.
Latest Travel & Selling Tips